🐦Week 1 – Animals that Fly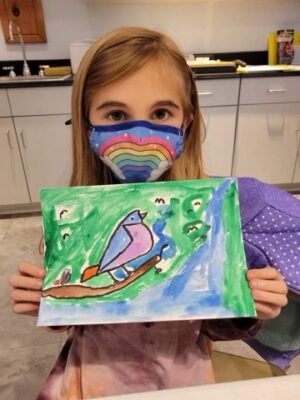 Week 1: Amazing Animals – Animals that Fly  |  July 5, 6 & 7
1:00 pm – 3:00 pm  |  Ages 7-12  |  Class fee: $50
Inspired by birds, feathers, wings, and more, students will create paintings and drawings about animals that can fly! We will use a variety of materials to create works on paper as well as our own set of wings to wear!
Registration: Registrations are taken in order received with payment. Deadline to enroll is one week before class begins. Class size is limited.
Discount: Members of Cedarhurst receive a 10% discount on all classes.
Scholarships: A limited number of scholarships are available for those who need financial assistance. Contact Carrie Gibbs for more information.