🧺Basketry Workshop – Tulip Basket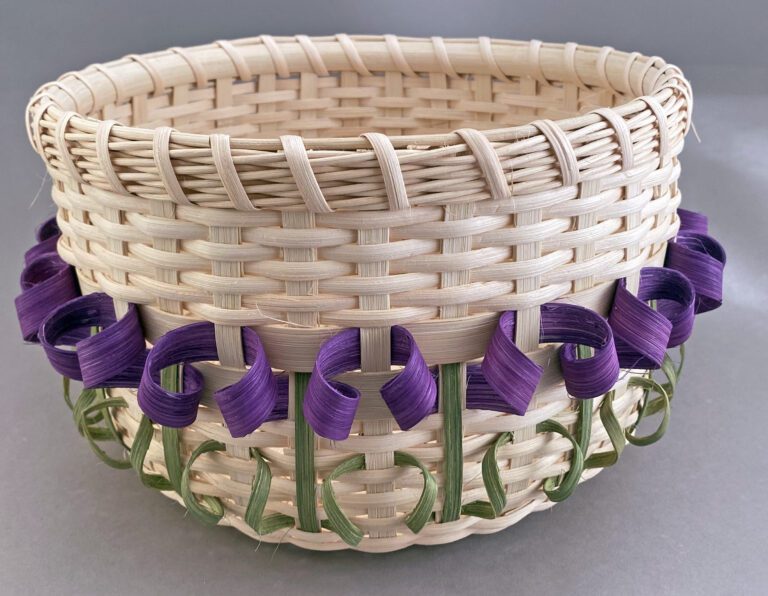 Saturday, March 12 | 1:00 pm – 5:00 pm | Class Fee: $30 + 30 Material Fee | Instructor: Janet Hall
A medium, round-sized basket with decorative purple tulips around the outside. Basket diameter 11″
If a student does not complete their project by the end of the day Saturday they can return on a Thursday evening "Basketeer Club" meeting to work individually with the instructor to complete their project.
Material Fee: $30 paid to instructor day of the workshop
Basket Workshop Work Kit: It is helpful for students to bring a dozen clip clothespins, towel, small plastic washtub, pencil and scissors.
Cedarhurst Members enjoy a 10% discount on class fees!