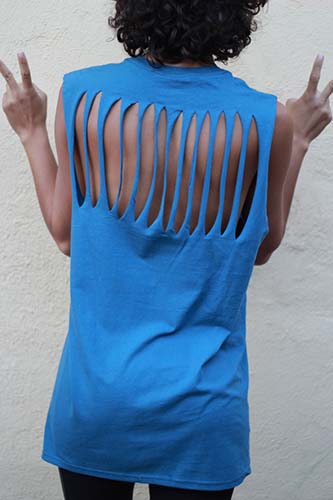 Sunday, October 24 | 2:00 pm – 4:00 pm | Class fee: $20 per session | Instructor: Carrie Gibbs
It's easy, fun, and simple to cut-up t-shirts to make a new funky (and flattering) look! There are several different patterns you can cut to transform a regular t-shirt into a work of art. Bring 2 or 3 t-shirts from your closet to practice and experiment with different styles and patterns. A good sharp pair of scissors is helpful (if you want to bring your own), and several pairs will be available for the class.
Cedarhurst Members enjoy a 10% discount on class fees!