🦉Mosaic Garden Stepping Stone

Part 1 – Friday, October 7 (6 to 9 pm) | Part 2 – Saturday, October 8 (10 to 11 am)
Instructor: David Mason | Class fee: $30 + $15 Material fee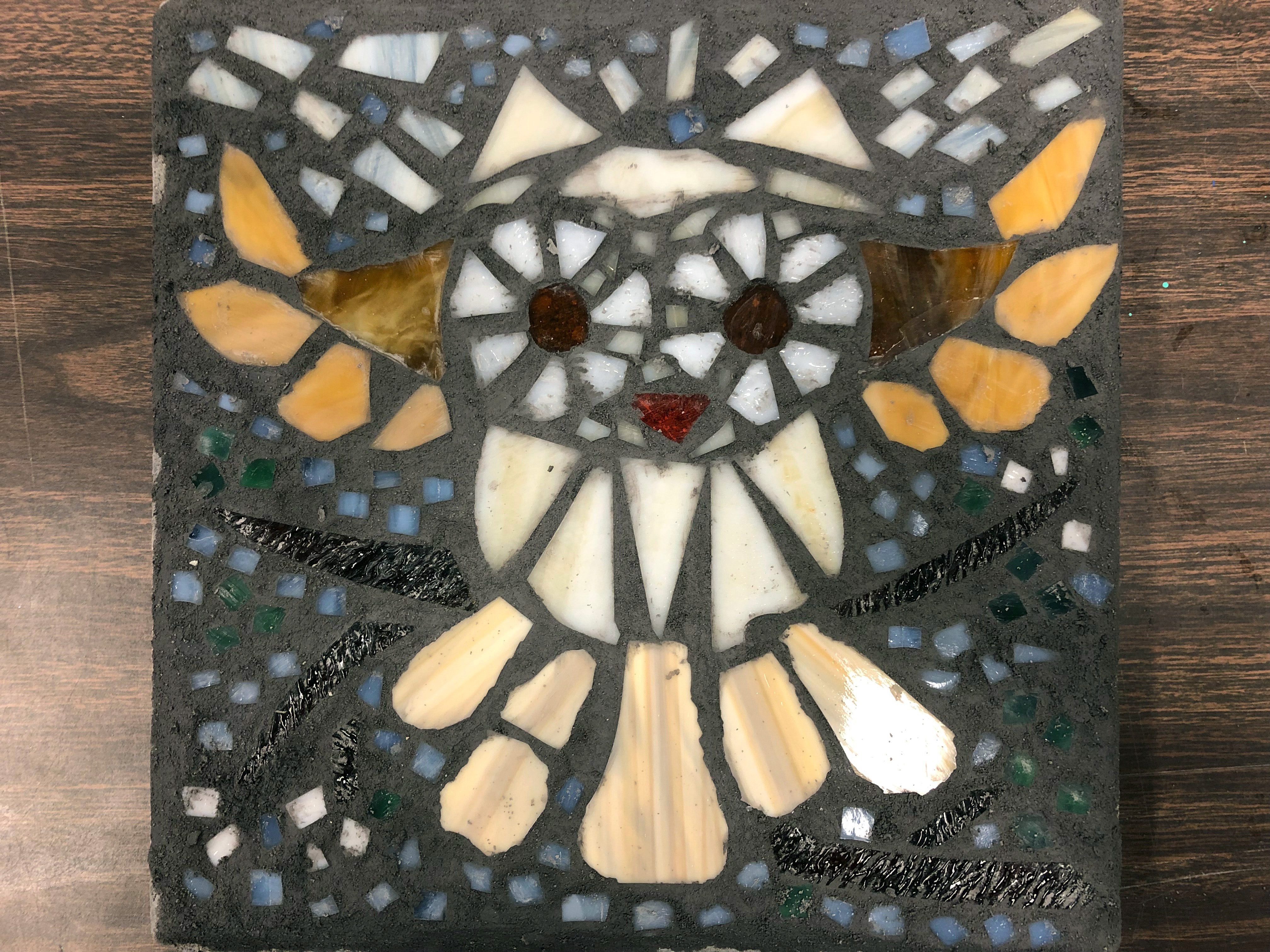 • Part 1 – Students will learn how to cut sheets of glass into small pieces and adhere them to a concrete stepping stone.
• Part 2 – Saturday morning students will apply grout to their design, permanently setting the glass mosaic in stone.
Materials Fee: $15 to be paid to the instructor the day of the workshop. All materials available.
Cedarhurst Members enjoy a 10% discount on class fees!