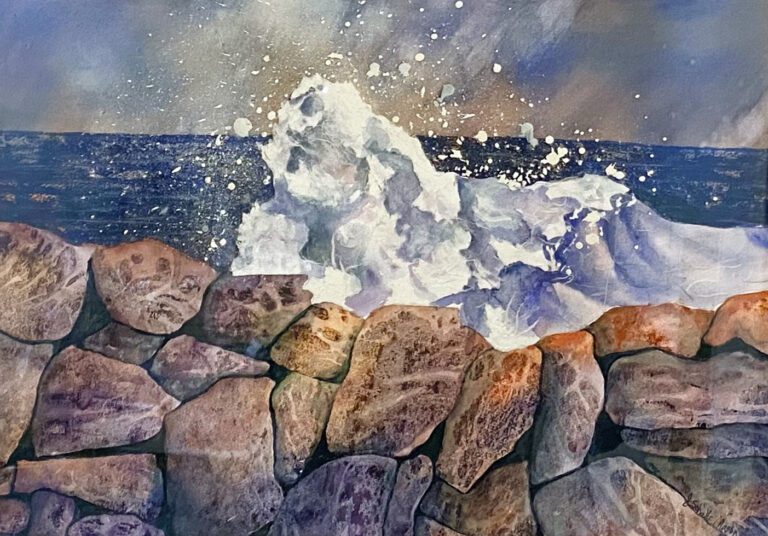 Thursday, May 5 | 6:00 pm – 9:00 pm | Class Fee: $30 | Instructor: Judy Mason
Using the ocean for inspiration, students will learn how to layer watercolor paint and use masking fluid as a resist to create waves and the illusion of white caps on the water. Judy will demonstrate how to use wax paper to create stones and rocks on the seaside. A variety of source imagery will be provided or students are welcome to bring their own.
Private Watercolor Painting Parties can be booked for any age level! Choose from any of the painting themes below or request a special painting theme for your event. Call 618-242-1236 ext. 248 (Tracy) or 249 (Carrie) or email carrie@cedarhurst.org to check private party pricing and date available.
Cedarhurst Members enjoy a 10% discount on class fees!