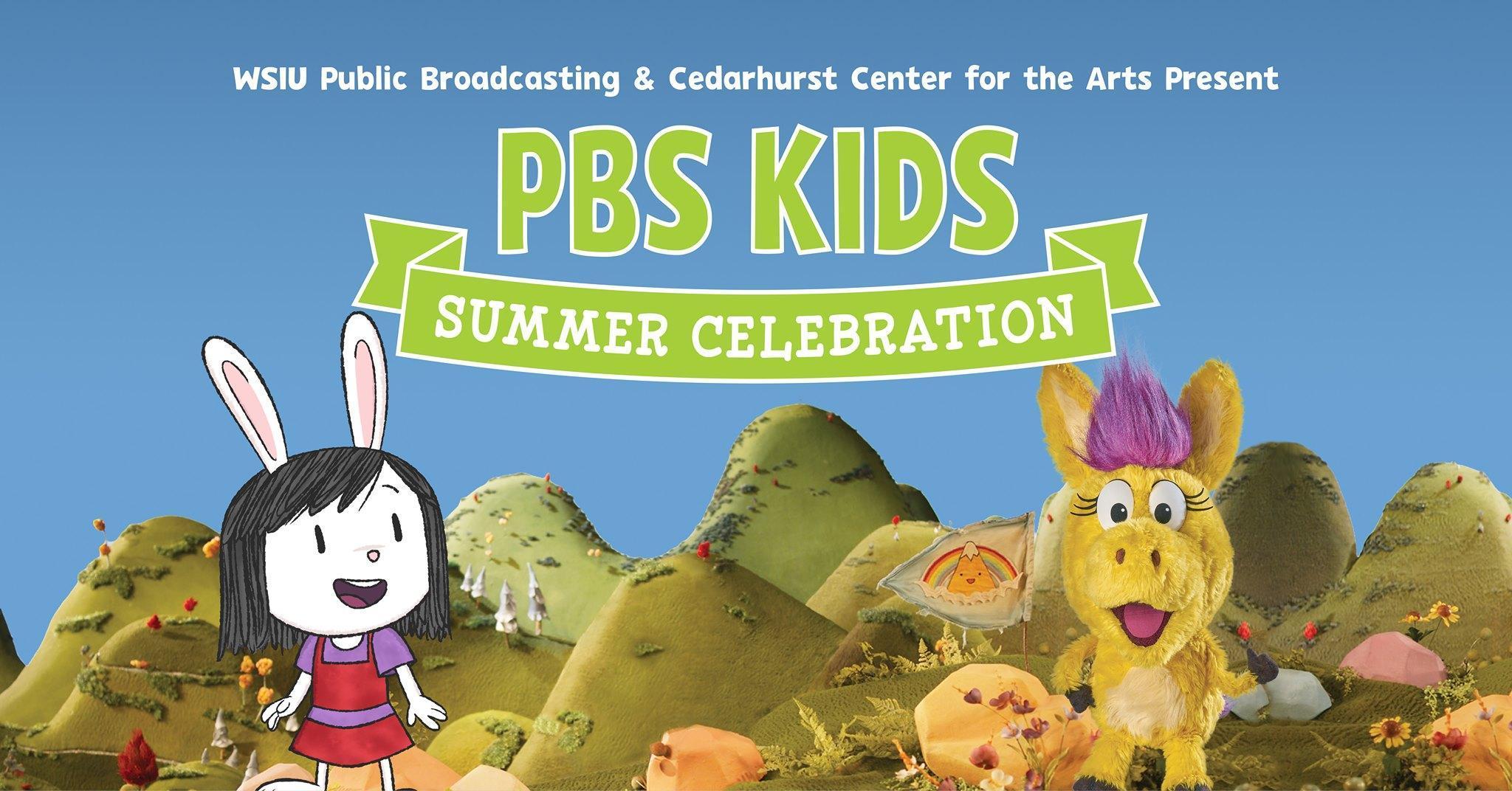 We were excited to host our annual family day event with our very FUN partners from WSIU Public Broadcasting on Saturday, June 12, 2021 from 1:00 – 3:00 pm at Cedarhurst Center for the Arts. Children of all ages enjoyed an AMAZING day at Cedarhurst with PBS Kids for this Summer Celebration! This event is FREE and open to the public.
ACTIVITIES:
• Self-guided nature discovery walk exploring all five senses using PBS KIDS Elinor Wonders Why science notebooks
• Puppet-making inspired by the newest PBS KIDS program Donkey Hodie
• Puppet parade for all at 2 pm
• Create Monarch butterfly art and learn about their habitat with The Beloved Puppetistas
• Interactive exhibition to spark children's imagination
• Children's books and other giveaways
WSIU Family Day at Cedarhurst is sponsored locally by Southern Illinois Healthcare, SIU Credit Union, Mt. Vernon Tourism & Visitors Bureau, Sharp-Hundley, P.C., Aisin Group, General Dynamics, Cedarhurst Center for the Arts, SIU Carbondale, PBS Kids, and WSIU Public Broadcasting.

View the 2021 WSIU-PBS Kids Summer Celebration Photo Gallery on Facebook.