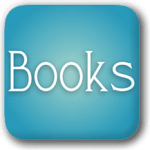 Celebrate Black History Month through READING! We are so thankful to our talented volunteers who have recorded videos of these award-winning books, to share their love of reading and mermaids, with students.
Everyone, no matter what school district, is encouraged to take advantage of this unique and fun interactive program. *If you are an educator in the southern Illinois region and would like to purchase supplemental materials to make this a hands-on learning experience for your students please contact Carrie Gibbs, Director of the Shrode Art Center, at carrie@cedarhurst.org or call 618-242-1236 ext. 249.
"Not Quite Snow White" read by Carleka Spann
"Mermaid school" read by LaMiranda Gordon
"Sukey and the mermaid" read by zion mcmillan
"The Little Mermaid" read by Carleka Spann
enjoy these two exerpts from "her stories" by virginia hamilton
her stories: african american folktales, fairy tales, and true tales told by Virginia Hamilton and Illustrated by Leo and Diane Dillon
Gracefully told by Newbery Medalist Virginia Hamilton, this collection of 19 stories focuses on the magical lore and wondrous imaginings of Black women.
Vibrant paintings by Caldecott Medallists Leo and Diane Dillon glow with the drama and mystery of each tale while reflecting the warmth and beauty of the people who first told them. Click here to purchase on Amazon.