John and Eleanor Mitchell believed that art and knowledge benefited everyone. That's why they established the Mitchell Foundation to build the Mitchell Museum and become a source of "education and enjoyment" from the arts.
Fifty years and generations of donors later, Cedarhurst continues the tradition of making the arts available to all, enhancing the quality of life for people throughout southern Illinois.
Your donations fuel innovation, inspiration and creativity for lifelong learners, and we are grateful for the contributions that come in many forms. And because Cedarhurst is a registered 501(c)3 organization, all donations are 100% tax deductible.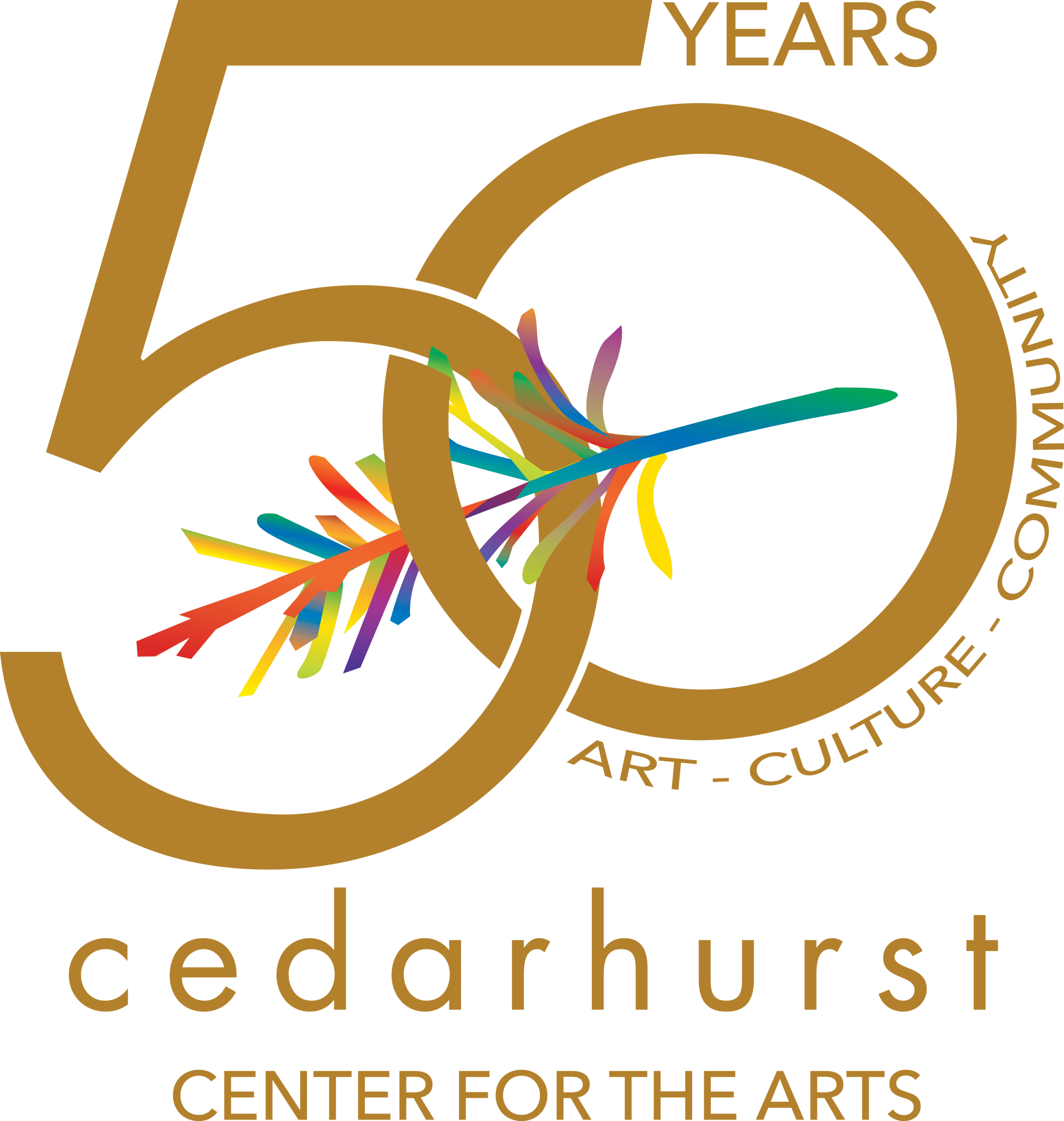 CASH AND CHECKS
Cash payments can be made online through our website or donate directly on Cedarhurst's Facebook Page.
Checks can be made to either the 'John R. and Eleanor R. Mitchell Foundation' or 'Cedarhurst Center for the Arts', and sent directly to Cedarhurst at mailing address:
Cedarhurst Center for the Arts
P.O. Box 923
Mt. Vernon, IL 62864
GRANTS AND CHARITABLE TRUSTS
Cedarhurst receives grant funding from various arts agencies, foundations, charitable trusts, and government entities.
If you are associated with a grant making organization, or know of grants for which Cedarhurst might be eligible, please contact Executive Director Hillary Esser.
OTHER FORMS OF GIVING
The Museum accepts gifts of stock, annuities, IRA distributions, real estate, and other assets. Contact Chief Financial Officer Heather Owens for more information.