CORPORATE SUPPORT
Corporations and local businesses can become a partner in advocating for art and culture. Support can take several forms, and Cedarhurst makes it easy to get involved and offers recognition at every level. For more information on corporate support contact Executive Director Hillary Esser.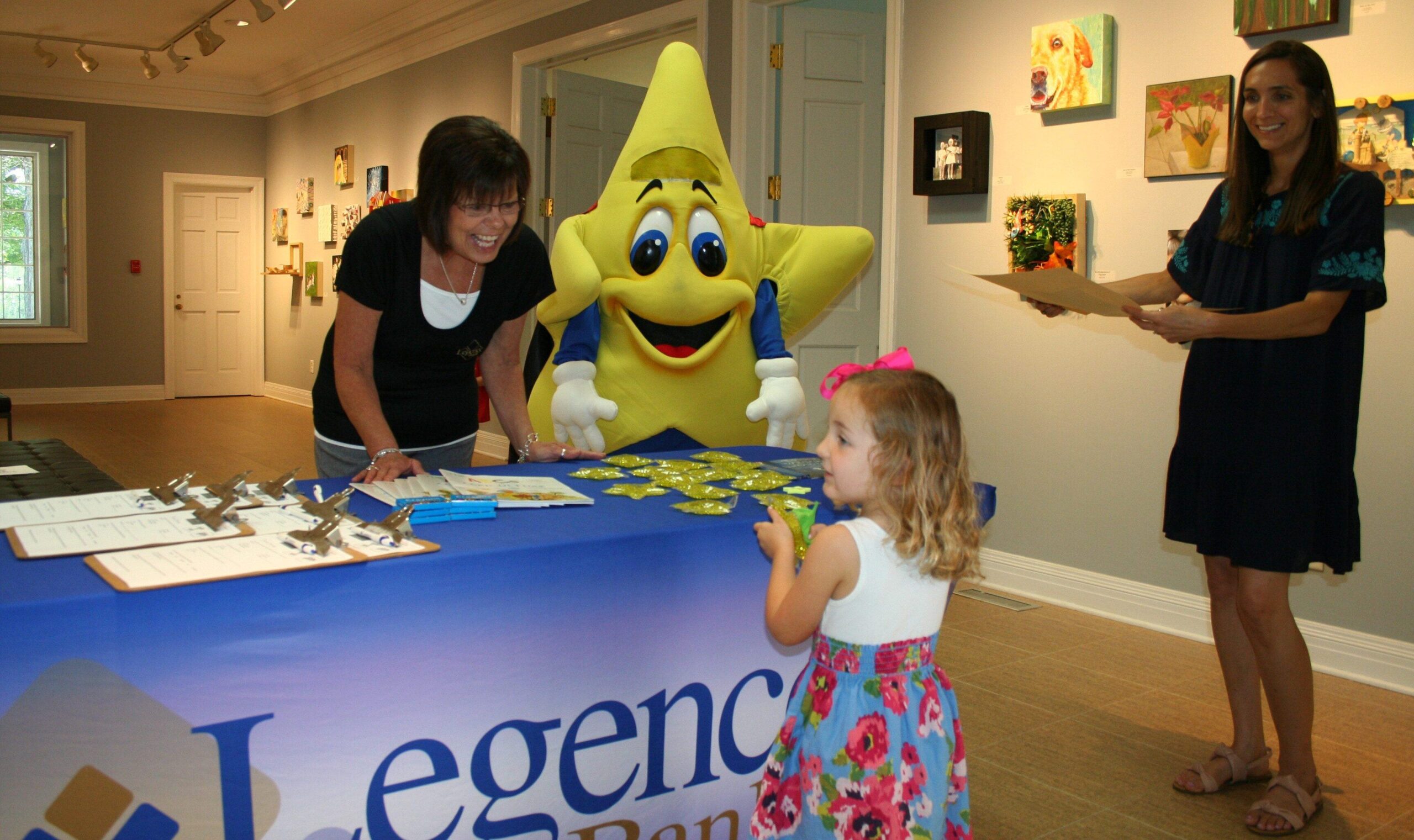 ANNUAL PROGRAM FUND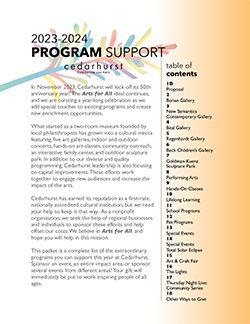 Businesses can contribute annual support by sponsoring programs and supporting the Annual Program Fund. In return, businesses receive sponsorship recognition on all marketing for selected program(s). Sponsorship from companies large and small is a vital source of financial support for Cedarhurst and a visible demonstration of your organization's commitment to enriching the lives of people in southern Illinois.
Cedarhurst offers a diverse range of sponsorship opportunities, including exhibitions, programs, and events, that enable your company to reach targeted segments of the Museum's audience, as well as your own constituency. We will work with your company to create an integrated sponsorship package tailored to your business objectives. In addition to meeting your corporate goals, you will be supporting programs at the Museum that serve tens of thousands of adult and youth visitors each year.

SPECIAL CAMPAIGNS
Cedarhurst often has special fundraising campaigns that support various projects and celebrations taking place at the museum. These requests are guided by the organization's Strategic Plan, but often fall outside the capability of the museum's annual operating budget.
MATCHING GIFTS
As more and more Millennials come into the work force, it's becoming more critical that companies embrace and foster how Millennials are already giving back. If you are an employer or manager within a large corporation, consider setting up a Matching Gift program that allows your employees to help determine company philanthropy. As many as one in ten corporations and educational institutions currently offer such programs. These types of programs not only foster employee loyalty, but will also allow you to gain a better understanding of what your employees care about.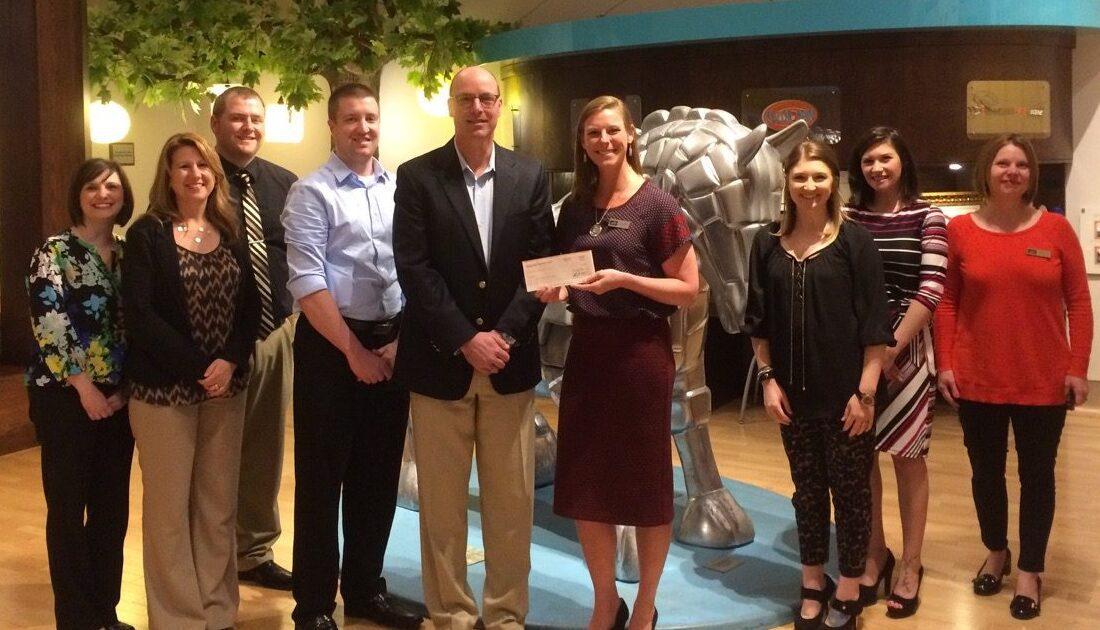 IN-KIND CONTRIBUTIONS
Many businesses are not comfortable making cash contributions, but Cedarhurst relies on all types of vendors to care for its buildings and properties and to execute its extensive programming. Consider how you might make an in-kind contribution:
Television networks, newspapers, and radio stations can donate ad space to promote museum programs.
Marketing agencies can donate graphic design or printing services.
Hotels can donate rooms used to house musicians and performers featured at Cedarhurst programs.
Tradesworkers such as electricians, plumbers, and contractors can donate labor or discount services.
The list goes on and on. Contact Executive Director Hillary Esser for more information.
RECOGNITION
Corporate partners who give $250 or more are recognized in the museum's Biennial Report, and will receive marketing benefits in accordance with giving level.
Corporate partners who give $500 or more are recognized on the Annual Donors plaque located at the front of the Mitchell Museum. Donors at this level are also eligible for a discounted rental at Cedarhurst venues.
Corporate partners who give $1,000 or more are invited to attend the annual Chairman's Dinner, an evening of appreciation hosted by the Cedarhurst Board of Trustees to show gratitude to major donors.
Corporate partners that reach a cumulative giving benchmark of $50,000 are recognized in perpetuity on the museum's Donor Tribute plaque, located at the front of the Mitchell Museum.