THE JOHN R. AND ELEANOR R. MITCHELL FOUNDATION
ADMINISTRATIVE COUNSELORS
Brian Alvis
Tess Barnett
Charity Brandon
Carlene Brown
Lacey Copple
Alaina Cusumano
Lisa Flagg
Joe Gliosci
Brett Hall
Mary Harlan – Past President
Trinda Heitmeyer
Michelle Hoffman
Judi Hundley
Cassy Karcher
Ashley Hugo
Randy Kniffen – President
Michael Kroeschen
Roberta Lynch
Mary Beth Mezo – Secretary
Theresa Rowe
Cheryl Settle
Cynthia Thomas
Tony Wielt – Vice President
Frank Winchester
Alicia Woodward
Cedarhurst welcomed the 2021-2022 Cedarhurst Administrative Counselors, Counselors Emeritus, and Youth Ambassadors for the annual appreciation luncheon. The counselors serve as the core of the invaluable volunteers that spearhead and serve on the museum's program and event committees.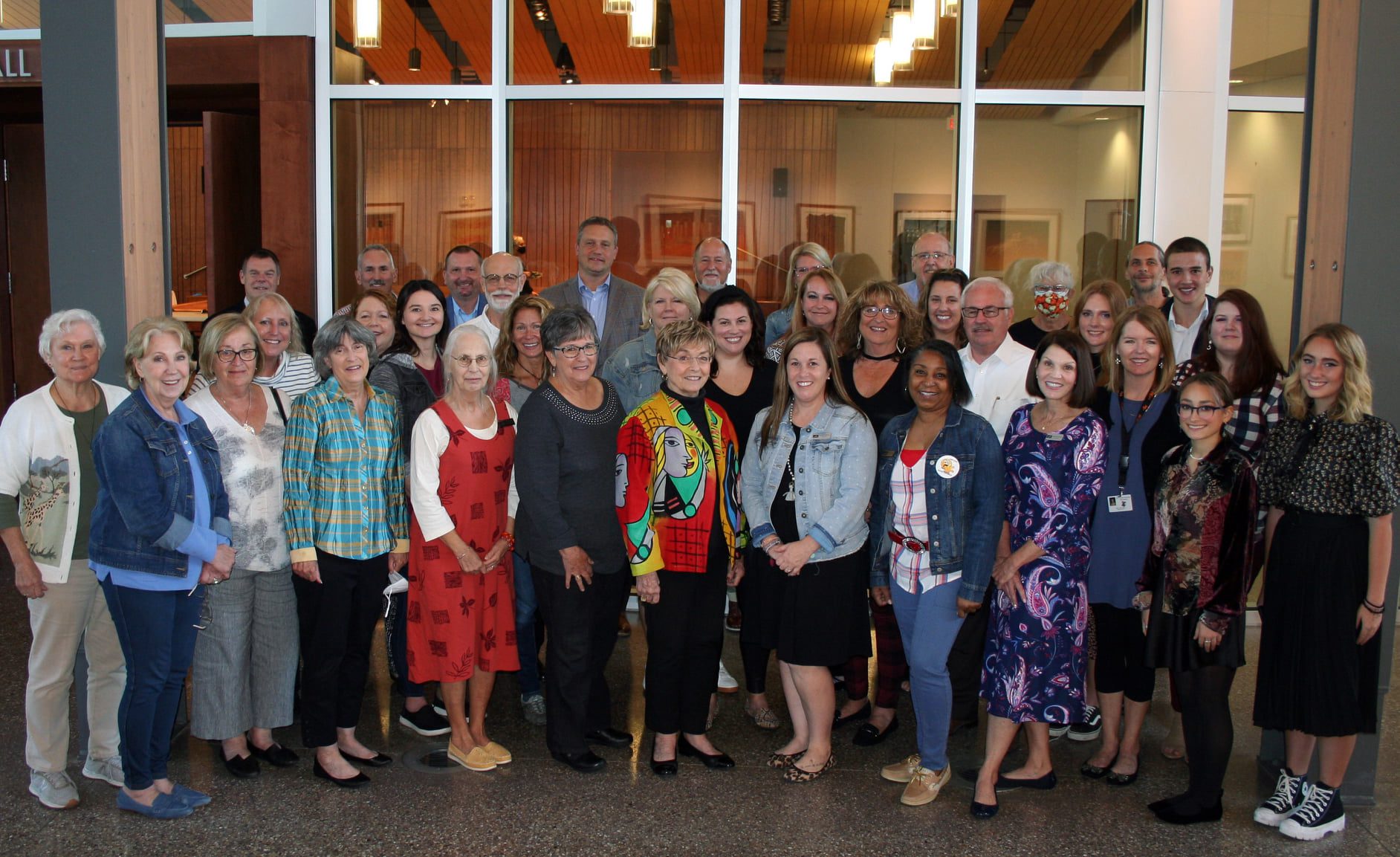 Back row: Kevin Settle, Joe Gliosci, Brett E Hall, Michael Kroeschen, Tony Wielt, Charity Bevis Brandon, Frank Winchester, Cynthia Van Winkle Thomas, Brian Alvis
Middle row: Cheryl Settle, Linda Hoffman, Cassy Karcher, Larry Sidwell, Tess Barnett, Trinda Thomas Heitmeyer, Alaina Cusumano, Ashley Manuel Hugo, Mary Harlan, Lacey Copple, Randy N Laura Kniffen, Kaitlyn Fisher, Jude Erasmus, Trinity McConnaughay
Front row: Ina Rae Drake, Judi Hundley, Cheryl Merkens Foley, Roberta Shallenberger Lynch, Theresa Rowe, Sandra Jones, Cyndy Mitchell, Michelle Hoffman, V Carlene Brown, Alicia Fry Woodward, Mary Beth Mezo, Seyah Schernekau, Rebecca Fisher.
Cedarhurst Center for the Arts recently welcomed the new 2021 – 2022 Youth Ambassador committee. Music educator and Cedarhurst Administrative Counselor Emeritus Rolland Mays serves as a mentor for the Youth Ambassadors group that works to promote the programs and mission of Cedarhurst to high school students in the southern Illinois region.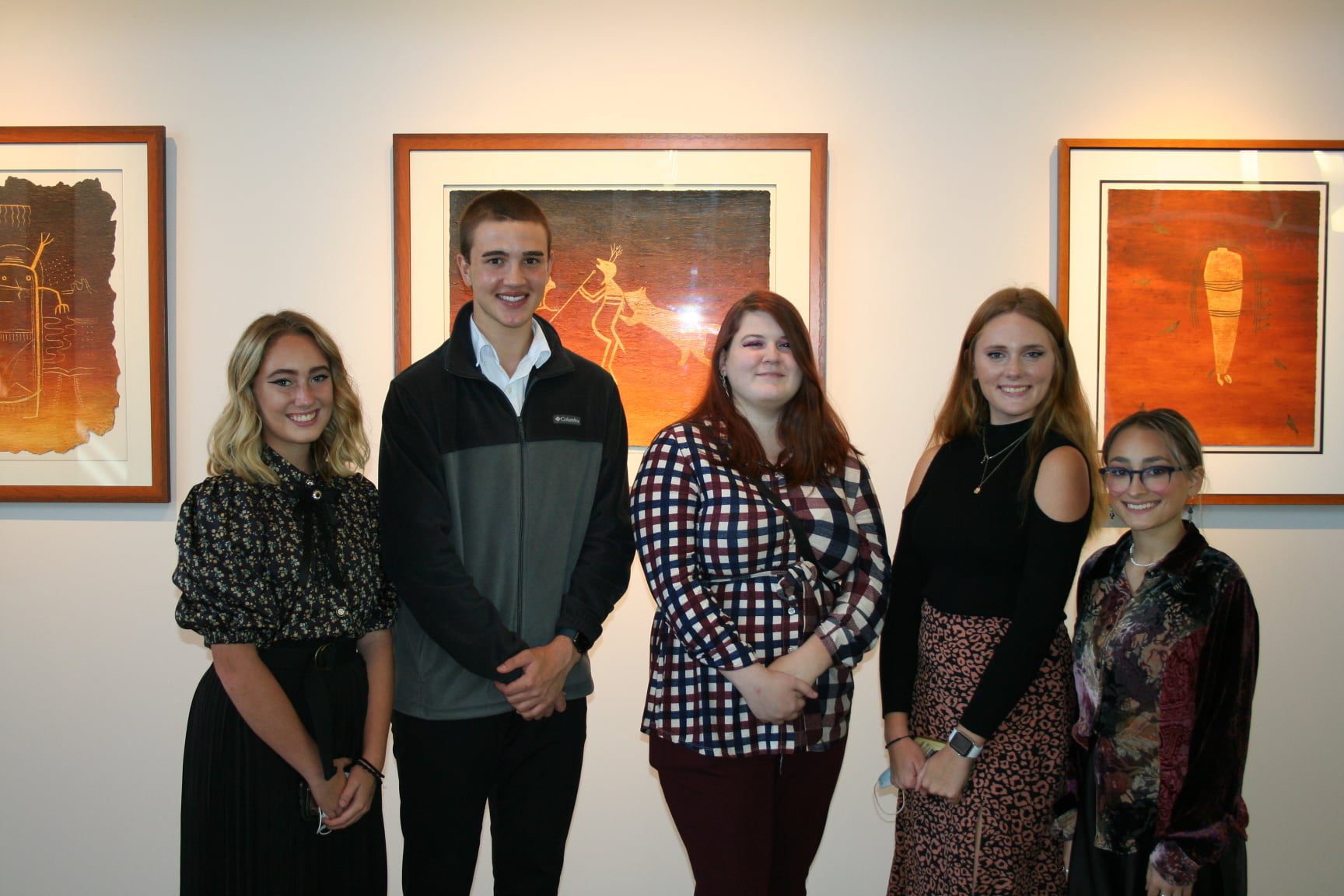 Mt. Vernon Township High School students pictured left to right: Rebecca Fisher – Senior, Class of '22, Jude Erasmus – Junior, Class of '23, Trinity McConnaughay – Senior, Class of '22, Kaitlyn Fisher – Junior, Class of '23, and Seyah Schernekau – Senior, Class of '22.