Early Bird registration for members of Cedarhurst is NOW OPEN!
Not a member? Click to join and enjoy the perks!
View the fall class lineup below for After School ArtTime (grades K-5th) and ABC's & Art (ages 18 months through 3 years). Registration for the general public begins July 17. But hurry! Classes fill up quickly and have a limited number of seats available.
SPONSORED BY: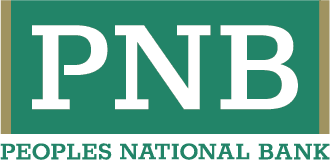 Registrations: Registrations are taken in order received with payment. Spaces cannot be reserved without payment. Deadline to enroll is one week before class begins. Classes are limited in size to 12 students per class.
Lunchtime Art Activity: Fee $10.00 per week (Tuesday, Wednesday, Thursday from noon to 1:00 pm). Students bring their own lunch and have fun creating a different art project each day. Weather permitting, activities could include walks in the sculpture park, daily craft projects, group mural, or a visit to the museum galleries and family center.
Discount: Members of Cedarhurst receive a 10% discount on all classes.
Scholarships: A limited number of scholarships are available for those who need financial assistance. Contact Carrie Stover for more information.
Refund Policy: There are no refunds on class fees unless the class has been cancelled. A refund will be made if a replacement can be found to fill your place in the class or you provide a replacement.
Publicity Disclosure: The Shrode Art Center reserves the right to use photographs taken during classes and workshops for publicity and media purposes. This includes but is not limited to local newspapers, Cedarhurst newsletter, website, Facebook and social media. If you do not want yourself or your child included in these photographs it is the responsibility of the parent or guardian to notify art center staff at the time of enrollment.
Behavior Policy: Students should be respectful of teachers, staff and classmates. In the event of unresolved behavior issues, the student will be suspended from the class and the class fee forfeited.
Pick-Up Policy: Please be considerate of the art center staff and be on time. Parents, guardians, or caregivers must sign students in and out each day.
An activity of the John R. and Eleanor R. Mitchell Foundation. This program is partially sponsored by a grant from the Illinois Arts Council Agency.