The 2022-2023 Music Series Concerts will be posted this summer. Stay tuned!
Thank you to the supporters of the 2021-2022 Music Series
FRIENDS OF PERFORMING ARTS:
Mr. and Mrs David Bayer  |  Dr. Gerald and Juline Fox  |  The late Florence M. Glass  |  The late Mr. and Mrs. Jerome Glassman  |  Jerome Mileur
Bernard and Naomi L. Podolsky Charitable Trust  |  The late Dr. Carl L. Schweinfurth  |  The late Mr. and Mrs. John Page Wham
2021-2022 MUSIC SERIES SUSTAINERS:
Clarice Hollis  |  Cynthia Jones – Financial Advisor

CONCERT SPONSORS:
Joan Goldman  |  Mr. and Mrs. Jim Hinz  |  Clarice Hollis  |  Bill and Sylvia Howard  |  Michael and Dr. Irina Podolsky
GRANT SUPPORT: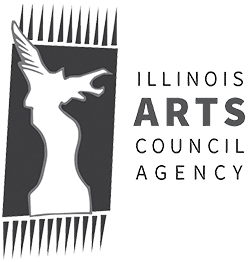 |  Schweinfurth Foundation
The Merz Trio March 27 and 28 engagements are supported by the Arts Midwest GIG Fund, a program of Arts Midwest that is funded by
the National Endowment for the Arts, with additional contributions from the Illinois Arts Council Agency.