ANNUAL AND SPECIAL CAMPAIGNS
Cedarhurst has numerous ways that individuals and businesses can support its Arts for All mission. From general operating support gifted to the Annual Program Fund to special projects and sustainability fundraising, there are numerous gift campaigns that could benefit from your support. There are often benefits for the donor, as well. Cedarhurst is a registered 501(c)3 organization, meaning that all donations are 100% tax deductible.
Contact Executive Director Hillary Esser for more information about these giving opportunities.
ANNUAL PROGRAM FUND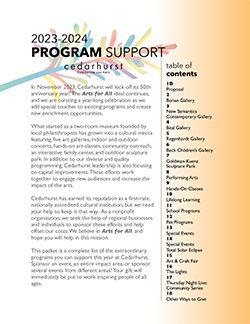 Sponsorship of annual programs is a vital source of financial support for Cedarhurst and a visible demonstration of your efforts to leverage the arts to increase the quality of life for people throughout southern Illinois.
Businesses and individuals alike can contribute annual support by sponsoring programs and supporting the Annual Program Fund. In return, businesses receive sponsorship recognition on all marketing for selected program(s).
Cedarhurst offers a diverse range of sponsorship opportunities, including exhibitions, programs, and events, that enable your company to reach targeted segments of the Museum's audience, as well as your own constituency. We will work with your company to create an integrated sponsorship package tailored to your business objectives. In addition to meeting your corporate goals, you will be supporting programs at the Museum that serve tens of thousands of adult and youth visitors each year. Download PDF File
50th ANNIVERSARY FUND
In November 2023 Cedarhurst will celebrate its 50th Anniversary. From a simple love story to a cultural "Wow Factor," the history and contributions of this organization warrant great celebration.
Since its opening as a two-room museum in 1973, Cedarhurst has grown into a cultural mecca spread over 80 acres. The original facility has expanded into a 33,000-square-foot cultural center with five galleries (one of which exhibits works from the Mitchell collection), an interactive family learning center, and acoustically sound performance hall. The campus is also home to the renovated Shrode Art Center, which includes a gallery, classrooms, and studio space; the historic Mitchell Home and Schweinfurth House, used for special events and meetings; and the Goldman-Kuenz Sculpture Park, which boasts one of the finest outdoor contemporary sculpture collections in the U.S.
Special celebrations and commemorative projects are being planned, from acquisition of a new artwork to capital projects that would create a viewing room for a video about John and Eleanor Mitchell and the Museum's history. Your financial support can help make this a special anniversary.
MITCHELL HOUSE RENOVATION FUND
The Mitchell House stands tall in the center of the Cedarhurst campus. Museum founders John and Eleanor Mitchell built the house in 1936; it was designed by Eleanor's father. The Mitchells entertained often in their home, which others described as sophisticated and stylish, yet also comfortable. Town and Country Magazine featured the residents in 1954 in an article titled "Contemporary with Antiques."
Today the house is in need of thoughtful restoration, making it accessible and more functional for museum events, but also keeping in mind the history and style of the house. Your gifts could help restore beauty and bring function to this celebrated home.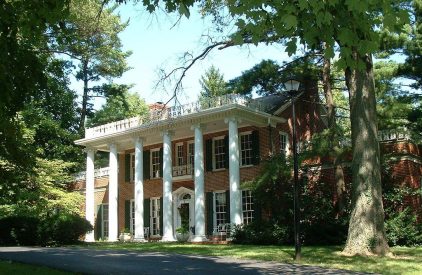 ENDOWMENT FUNDS
Endowment funds provide stable and perpetual revenue. Therefore, Major Gifts and Legacy Gifts are often designated for an Endowment Fund to ensure a donor's long-lasting impact. Of course, Museum Founders John and Eleanor Mitchell established the Mitchell Foundation, which has offered general support since the Mitchell Museum opened in 1973. Since then, several other individuals have come forward to establish Friends Funds for various program areas.
Friends of Performing Arts Fund: Originally established in 1979 by Carl Schweinfurth and friends, the Friends of Chamber Music Fund was broadened in 2021 to support all performing arts programs at Cedarhurst.
Friends of Education Fund: This fund was established in 2013 by George and Paula (Mace) Kuhn to champion program efforts related to arts education. Earnings are used to support the Museum's school program offerings, as well as hands-on learning opportunities available at the Shrode Art Center.
Friends of the Beck Family Center Fund: This fund was established by Bill and Barbara Beck in 2019 to help sustain the Beck Family Center at Cedarhurst. The family center offers interactive learning experiences for children that encourage families to create, play, and connect. Earnings from the BFC Fund accrue each year in order to execute major renovations needed to keep the family center fresh and welcoming for new generations.
Friends of Visual Arts Fund: This fund was established by Susan Boucher in 2020 in honor of her mother, Marjorie Tuttle Boucher. Earnings help fund visual art exhibitions and the care of Cedarhurst's esteemed permanent collection.
Monies invested into the various Friends Funds are invested alongside the Mitchell Endowment portfolio, with the earnings from that particular fund restricted to that department's programs and activities.
Donors are welcome to designate gifts of $5,000 or more for an existing endowment fund. Cedarhurst staff are still seeking a major donor to initiate a Friends of the Sculpture Park Fund to support park improvements and sculpture conservation.
MEMORIALS AND NAMING OPPORTUNITIES
Naming opportunities are a unique way to leave a legacy or honor a loved one. Opportunities are available in the Mitchell Museum, Shrode Art Center, and Goldman-Kuenz Sculpture Park, and prices range from $5,000 to $1 million.
MITCHELL SOCIETY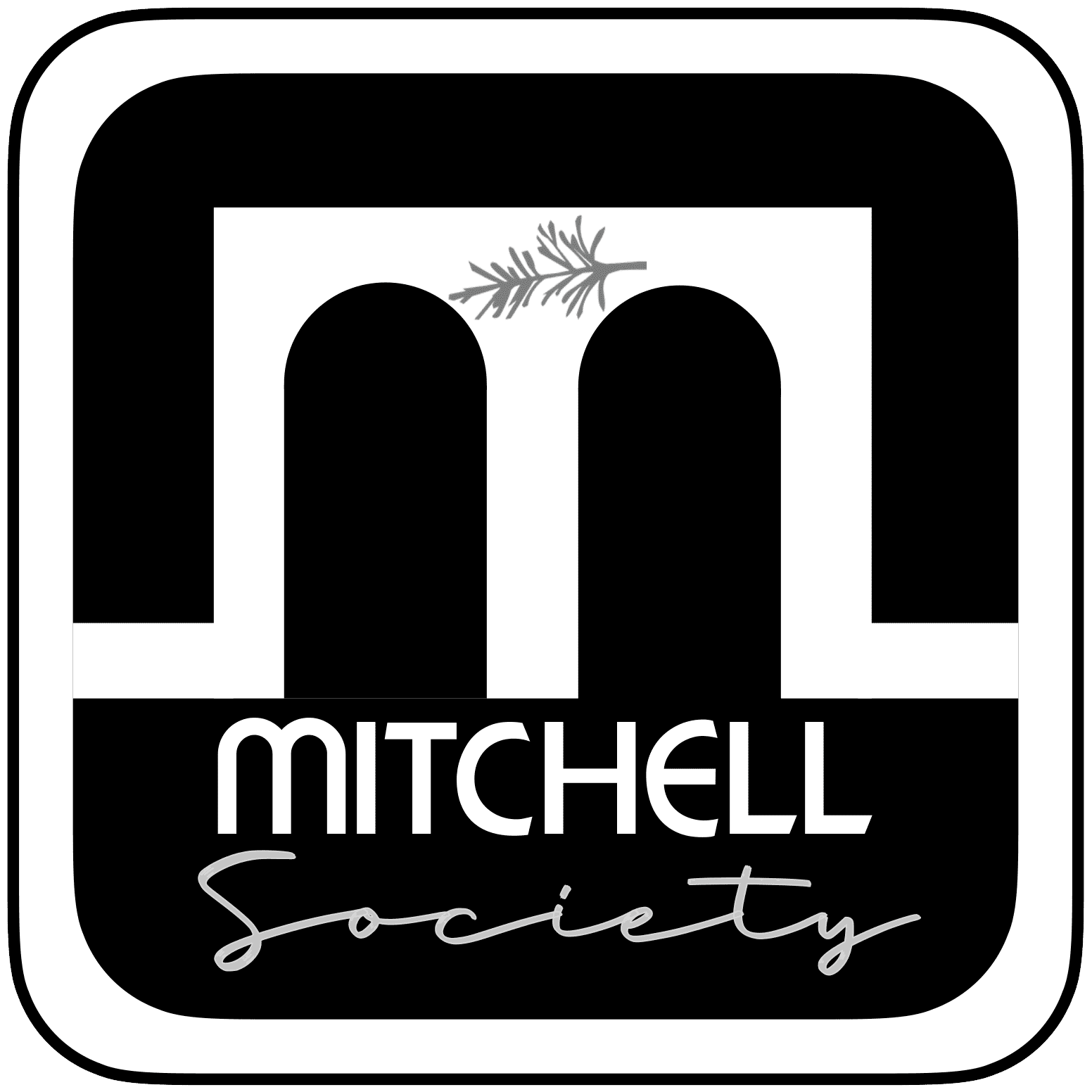 Named in honor of our museum founders, the Mitchell Society offers a way for donors to leave their legacy at Cedarhurst and inspire future generations through the arts.
Anyone can join the Mitchell Society with a gift or pledge of $100,000 designated toward museum sustainability. Such contributions include:
Endowment gifts
Unrestricted planned gifts
Gifts of artwork (approved by the Board of Trustees and in line with the Cedarhurst Collections Policy)
If you have already arranged for a bequest or planned gift, we want to honor your support. If you are considering such a gift, let us know so we can help you maximize your financial benefits and make clear your intention to benefit Cedarhurst.
PAST CAMPAIGNS
HOLIDAY LIGHTS STARTUP SUPPORT
In November 2022 Cedarhurst launched a holiday lights program that transforms the Cedarhurst sculpture park into a winter wonderland every November/December and draws people to Mt. Vernon from throughout the region. Mirrored after other popular programs across the country (Missouri Botanical Garden Glow, Newfields Museum Winterlights, etc.) this seven-week program seeks to be a major tourist attraction, creating a true holiday tourism season and economic boom for the city of Mt. Vernon.
Significant startup funds were required to install new electrical infrastructure, ready the grounds for increased accessibility, and purchase initial lighting features. We are grateful to those who contributed to this new program.
While this campaign has been completed, donors can support presentation of The Lights each year through sponsorship opportunities outlined in our Annual Program Fund booklet.
KIMBALL'S HABITAT
In 2018, Cedarhurst launched a three-year campaign to revitalize the Museum's outdoor gallery. Named after the museum's iconic horse sculpture, named Kimball, the campaign raised more than $300,000 to make enhancements in the Goldman-Kuenz Sculpture Park at Cedarhurst. Major gifts were pledged and fulfilled from 11 people, and a unique crowdfunding initiative championed by Dana Withers and Withers Broadcasting Companies inspired more than 100 others to give smaller donations.
Some highlights accomplished through Kimball's Habitat:
Conservation and enhanced presentation of nine sculpture, including the three works created out of chrome automobile bumpers by artist John Kearney: Kimball, Gorilla, and Bull.
Addition of aesthetic lighting for nine sculpture in the South Lawn
Addition of lighting to increase safety in well-traveled areas of the park
Installation of informational and wayfinding signage to encourage exploration
Installation of 12 new benches to create more areas for rest and reflection
Treatment of our wooded areas (approximately 40 acres) to remove invasive species and create a more balanced ecosystem
Creation of digital content to enhance the visitor experience
Repair of fencing surrounding Cedarhurst property, and replacement of fencing along Richview Road to enhance aesthetics
Update of landscaping at each of our four public buildings
While this campaign has been completed, donors can designate financial gifts to support improvements and initiatives in the Cedarhurst sculpture park.