Sunday Sessions – March 19, April 2, April 16, May 21
Pick from 1 or all 4!
Instructor: Jennifer Lehman | Class fee: $80 | Materials fee: $45 (pay to instructor day of class)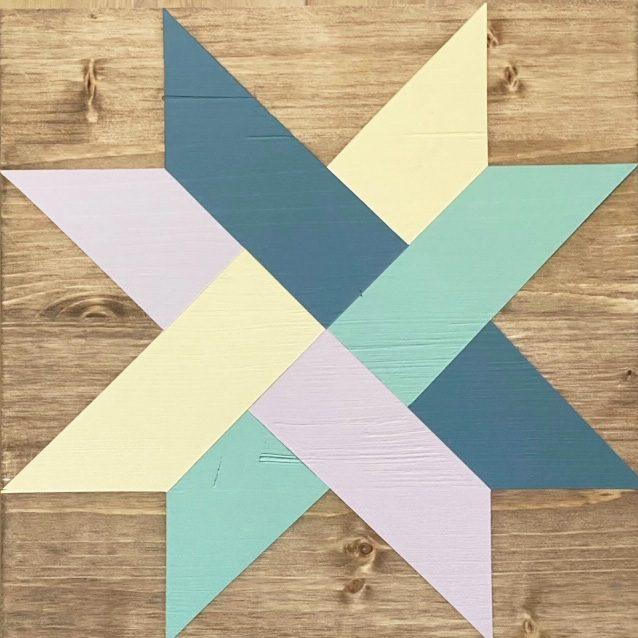 Students will learn how to draw, tape, and paint their chosen quilt pattern on a hand-crafted wood pallet. The pallet, constructed of pine, will be a 22″x22″ square. In addition to class-led instruction, professionally written pattern books are provided, which include step-by-step directions. The student will choose their pattern based on difficulty level. Individual instruction will be provided, as well as the history of barn quilts. Jennifer has a painted wooden spoon 'paint sample' to represent every color offered, this makes for easy color selection. Your barn quilt will be finished and ready to hang at the end of the class.