Basketry Basics – Theme 2: Wall Basket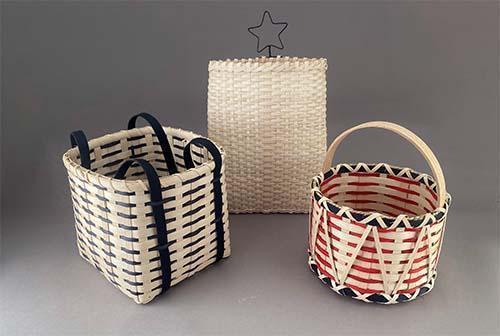 Thursday, November 4 | 6:00 pm – 9:00 pm | Class Fee: $30 + $15 Material Fee | Instructor: Emily Cooper
This project is suitable for beginners or experienced basket weavers and can be completed in a three-hour session. Sign up for one or more!
Theme 1: Small 8″ Square Tote Basket – October 14
Theme 3: Little Drummer Boy Basket – December 2
Basket Workshop Work Kit: It is helpful for students to bring a dozen clip clothespins, towel, small plastic washtub, pencil and scissors.
Cedarhurst Members enjoy a 10% discount on class fees! • Register for class: (618) 242-1236 ext. 248 or 249 | carrie@cedarhurst.org