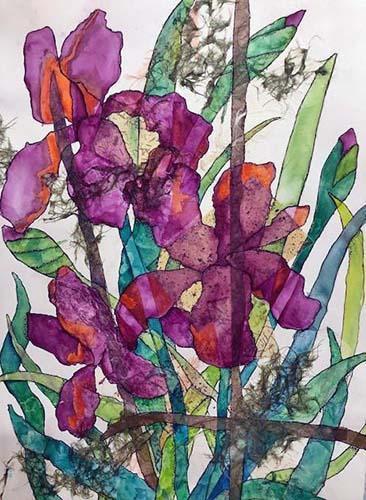 Thursday, October 21 | 6:00 pm – 9:00 pm | Class Fee: $30 + $8 Material Fee | Instructor: Judy Mason
Using nature for inspiration, students will learn how to layer watercolor paint and collage mulberry papers to create texture and depth. Judy will demonstrate how to use different kinds of salt to create organic patterns in your painting. Students may choose to paint leaves, flowers or botanicals. A variety of source imagery will be provided or students are welcome to bring their own.
Private Watercolor Painting Parties can be booked for any age level! Choose from any of the painting themes below or request a special painting theme for your event. Call 618-242-1236 ext. 248 (Tracy) or 249 (Carrie) or email carrie@cedarhurst.org to check private party pricing and date available.
Cedarhurst Members enjoy a 10% discount on class fees!