Due to ISBE recommendations, Cedarhurst Center for the Arts will be offering our outreach programs a bit differently this fall!
Art materials will be packaged for easy distribution.
An instructional video will be provided
Follow up zoom/ google classroom art discussion about the project can also be arranged.
COST – $2.50 per student/minimum order of 20
Pick up materials for free from the Shrode Art Center at Cedarhurst, or have materials delivered to your school for .50 cent per mile round trip from Mount Vernon. Call Director of Education, Jennifer Sarver, for more details! 618-242-1236 ext. 224
THESE PROJECTS ARE GREAT FOR IN THE CLASSROOM, DISTANCE LEARNING COMPONENT, OR AFTER SCHOOL PROGRAM: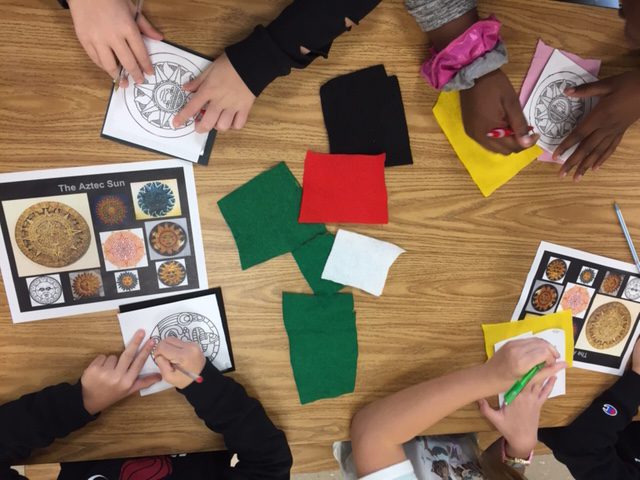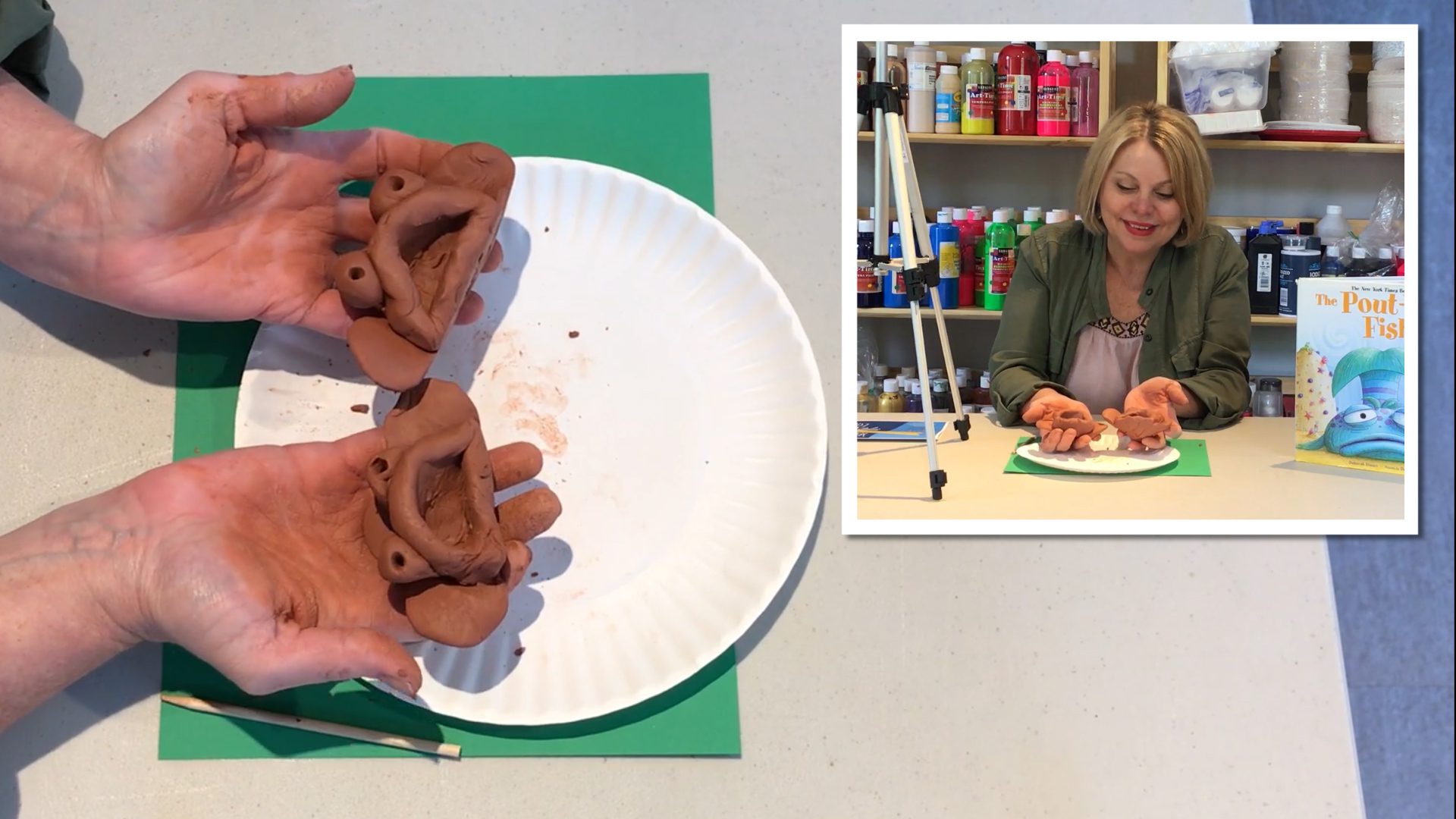 The Pout-Pout Fish: Clay Fish!
Grades K-4

Read the story, The Pout-Pout Fish by Deborah Diesen then create a wonderful fish out of clay! How do you take a lump of clay and create a fish out of it? Students will learn how to model and form clay into their own fish friend!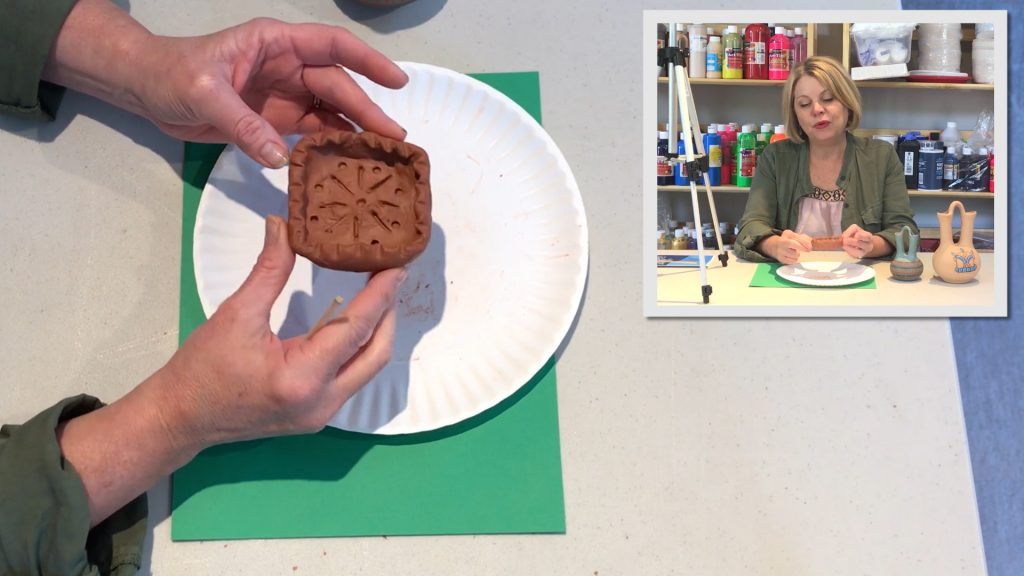 NAVAJO POTTERY: CLAY BOWL
Grades K-8
Native Americans have a long history of making beautiful pottery. Students will be introduced to the pottery making and design work of the Navajo, then create their own Navajo inspired bowl.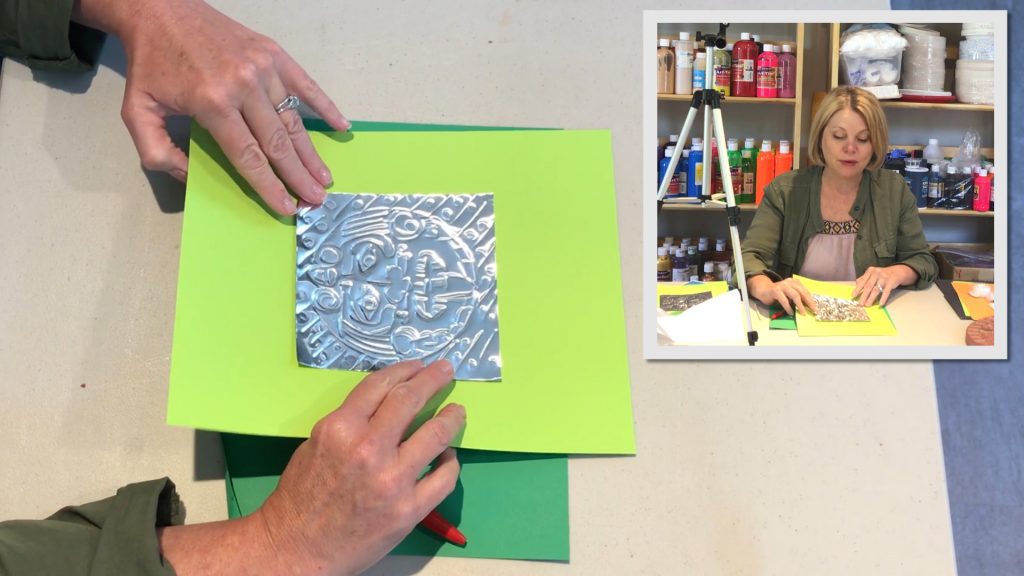 METAL TOOLING: AZTEC SUNS
Grades 3-8
The Aztecs worshiped the Sun god. Students will learn about the art of the Aztecs then create an Aztec sun with unique features and expressions using the popular Mexican Folk Art form of "tooling."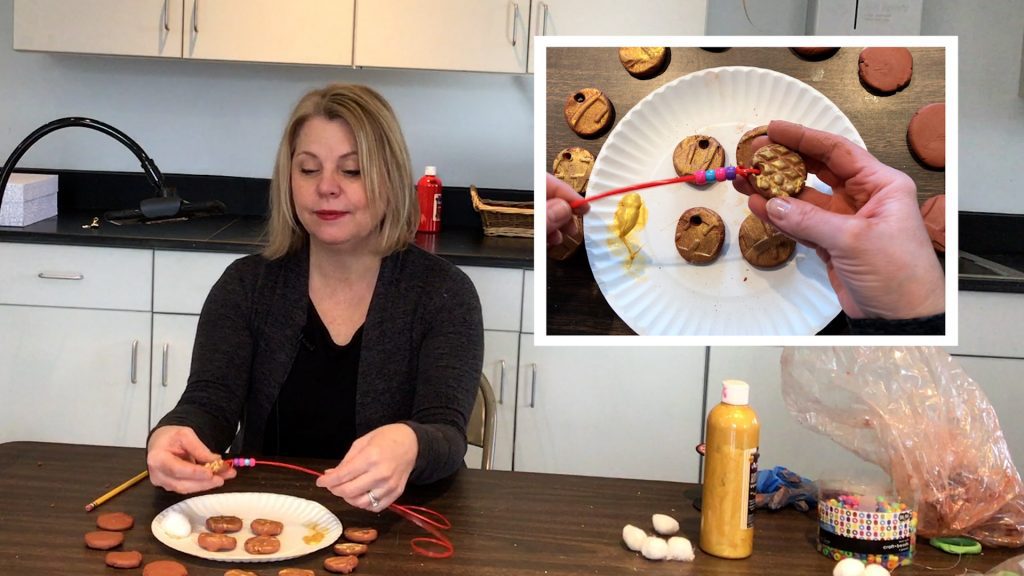 SOLE PENDANTS!
Grades K-4
Textures are all around us and often they exist right under our noses! In this project, students discover the beauty of textures found in a surprising place… on the sole of their shoes! Students will create pendants using clay, paint and a variety of tools.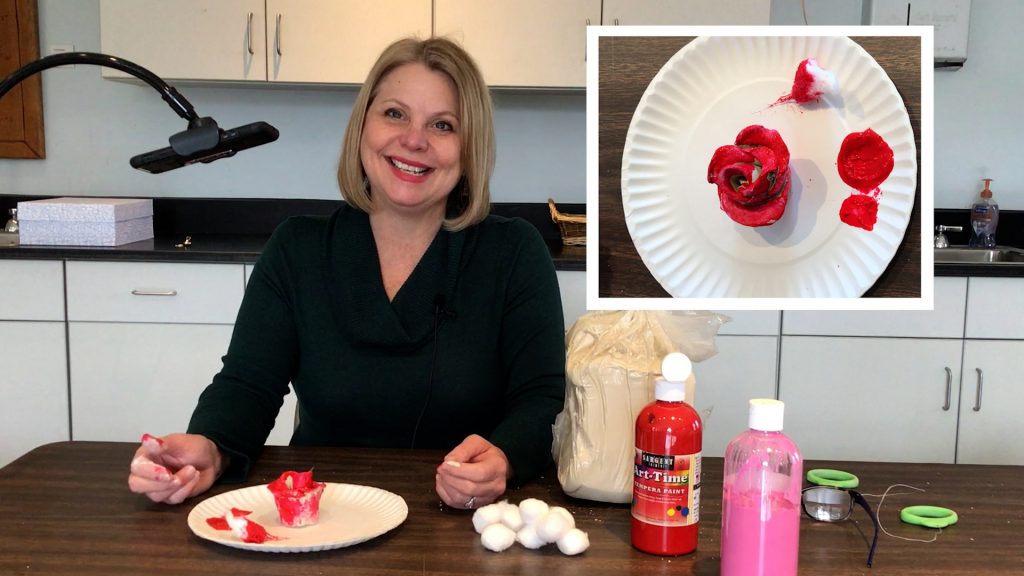 CLAY ROSES
Grades 1-4
This is a perfect activity prior to Valentine's Day or Mother's Day. Learn how artists use their hands to model and form clay into works of art! Students will create a beautiful rose using clay and paint. All materials included!