THE CEDARHURST SPECIAL EVENTS COMMITTEE IS EXCITED TO BRING BACK PARTYLINE TO SUPPORT 2021 PROGRAMS AT CEDARHURST!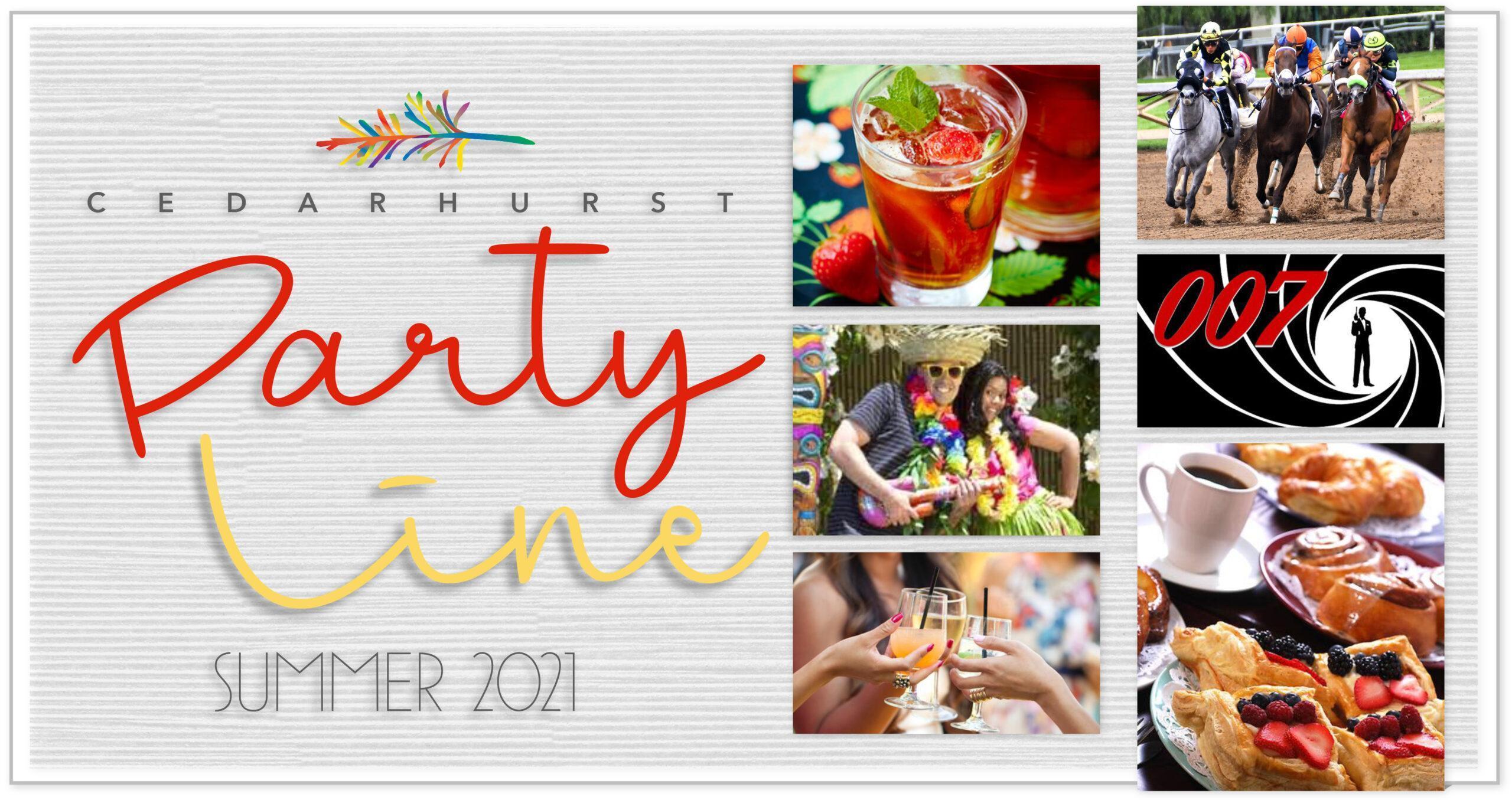 The 2019 PartyLine raised more than $12,000 for Cedarhurst programs (view the Facebook Album here), and it was such fun we couldn't resist doing it again.
This event series offers fun for everyone. Parties took place from May through September, and each one boasts a different theme and unique feel.
Our various party themes and different price points encourage all to join the fun and support Cedarhurst, allowing guests to choose one, two, or all six events and party all summer! Click here to view the 2021 PartyLine Facebook Photo Album.
Cedarhurst offers a special thanks to all our hosts, who sponsor the cost of each party. That means 100% of your ticket cost goes to support Cedarhurst programs.