CREATIVITY REDEFINED EXHIBIT
August 1, 2020 – October 4, 2020

Gallery Sponsor:

Exhibit Sponsor: Josh and Hillary Esser
Gallery Admission: Free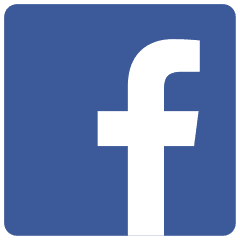 CLICK TO VIEW THE IMAGES ON FACEBOOK
CURATOR'S STATEMENT:
Creativity Redefined! is a community art exhibit designed to highlight the creative talents of regional artists in southern Illinois and our surrounding area. Cedarhurst and the Shrode Art Center want to celebrate the many unique perspectives, rich diversity, and amazing talent that thrive in this artistic community.
This exhibition was open to everyone (16 and older) in our region. The challenge was to create a work of art that filled a 12"x12" space but did not exceed 12"x12"x12". Artists were allowed to use any media of their choosing as well as any subject matter. Some chose to work on the claybord canvas, provided by Cedarhurst with their registration fee, while others chose to create their own canvas with ceramic, paper, metal and/or mixed media.
The results of this challenge are truly remarkable! 50 works of art were created by 35 different artists! Sixteen different southern Illinois communities are represented in this truly unique exhibition. It is always remarkable to see how certain themes and commonalities run through this exhibition. There are subjects and images repeated by different artists, who more than likely do not know each other, and yet both express themselves about a similar concept in a completely different way. This year I have noticed Covid 19 themes, racial and social justice issues, landscapes, abstract, portraits, botanicals and much more.
The title of the exhibit, Creativity Redefined! is inspired by the re-branding of the City of Mt. Vernon. Once known as 'the King City', Mt. Vernon's logo, Creativity Redefined! focuses on an ideal quality of life that our community hopes to embrace and grow toward. The arts help improve our quality of life and are an important part to any community and culture. Cedarhurst, being an anchor for the arts in Mt. Vernon and southern Illinois, celebrates and supports the brand. This exhibition is verification that a large and ever growing number of creative people live in our region. They have an inherent need to be creative, express ideas, and participate in a more arts focused community. It will be exciting to see the positive changes that continue to evolve from these collaborative efforts.
-Carrie Gibbs, Director Shrode Art Center