REGENHARDT GALLERY AT SHRODE ART CENTER
SPENCER MEAGHER: FINDING BEAUTY IN THE EVERYDAY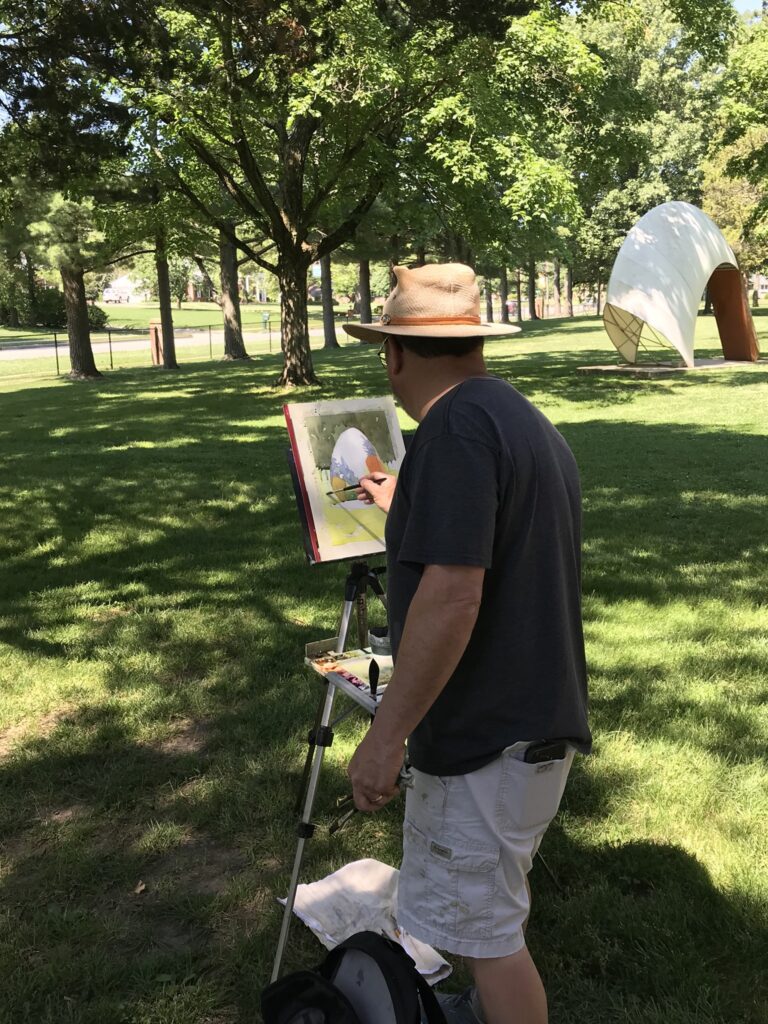 January 16, 2022 – February 13, 2022
GALLERY SPONSOR:

EXHIBIT SPONSORS: Mark D. and Janet S. Hassakis – Hassakis & Hassakis, P.C. Law Firm

| John and Judi Hundley – Sharp-Hundley, P.C.
COSPONSORS: Kevin and Cheryl Settle | Larry Sidwell
• Members' Preview Reception: Saturday, January 15 | 6:30 – 8:30 pm
• Preview Reception Admission: $5.00 | Cedarhurst Members – Free
• Exhibit Open: Tuesday – Saturday 10:00 am to 5:00 pm | Sunday 1:00 to 5:00 pm | Free Admission
• Gallery Talk with artist Spencer Meagher | Sunday, January 30 | 3:00 pm
"Deep within my spirit lies a need to express myself that can only be realized through my art. My paintings are an enhanced glimpse into how I view the world around me. I tend to avoid the details and let the color and value tell the story." – Spencer Meagher
Biography
Spencer Meagher first discovered his love for art as a young child. He found he was able to express himself through drawing and painting. He refined his skills over many decades with practice and dedication. As an adult, he has attended many workshops to gain a better understanding of his craft. Spencer now paints full-time and travels all over the country attending competitions and shows, as well as teaching workshops. Spencer is a Plein Air and studio artist who works in watercolor, oil, and acrylic. When he is not traveling, he works out of his studio in Mt. Vernon, IL.
Spencer's work has taken tops awards in art competitions around the country and has been exhibited in many notable galleries. His paintings have been featured in publications such as Southwest Art, Plein Air Magazine, and Plein Air Today. He has also been mentioned in numerous online articles.
Spencer has studied with renowned artists Alvaro Castagnet, Graham Berry, John P. Lasater IV, Joseph Fettingis, Lon Brauer, M. Shawn Cornell, and Sterling Edwards.