WANTED: CEDARHURST CRAFT FAIR FOOD VENDORS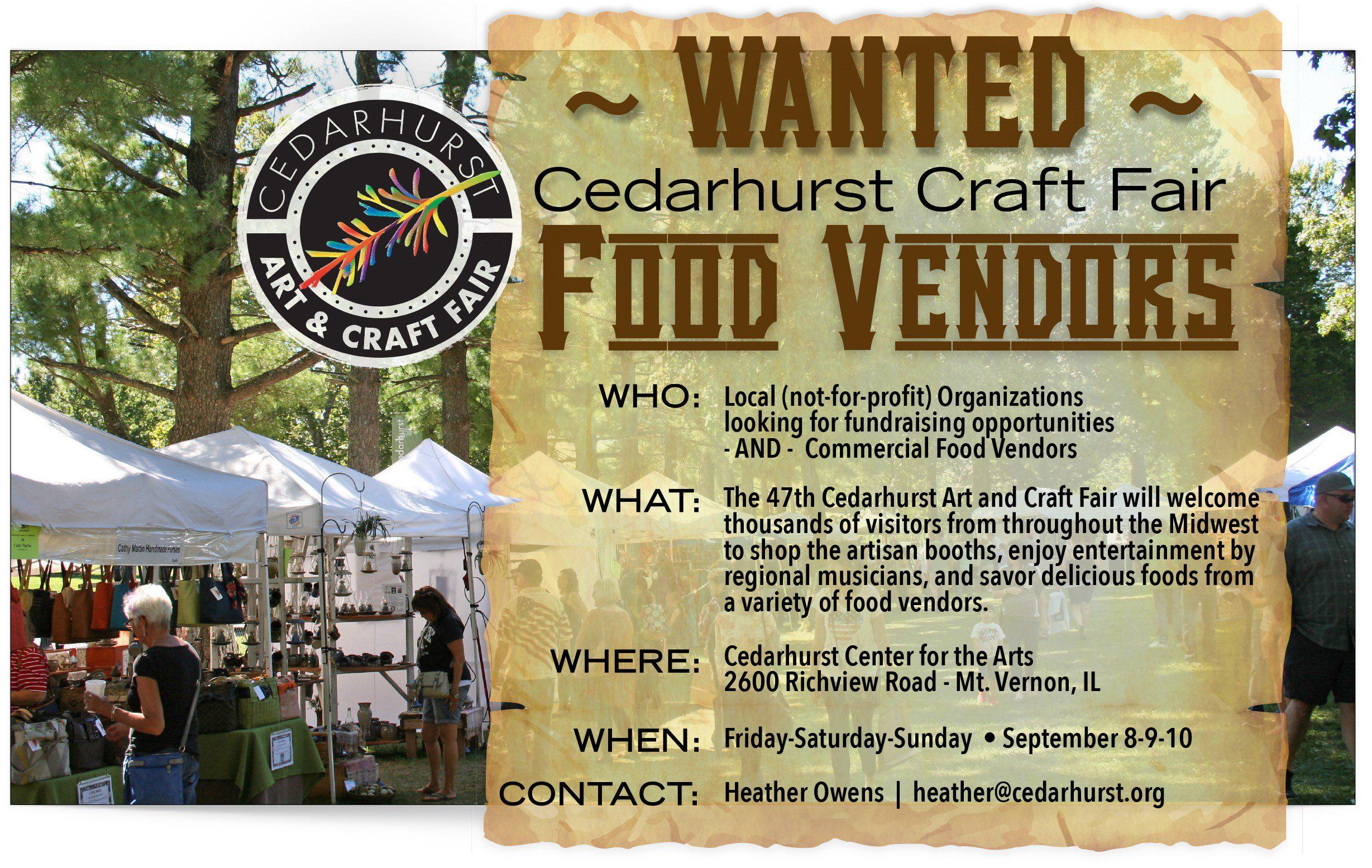 The 2023 Cedarhurst Art and Craft Fair is scheduled for September 8th -10th, and we are inviting Local (not-for-profit) Organizations looking for fundraising opportunities – AND – Commercial Food Vendors to submit applications for Food Vendor booth space.
The Cedarhurst Art and Craft Fair is Mt. Vernon's longest-running festival. Each year thousands of visitors from throughout the Midwest attend to shop the artisan booths, enjoy entertainment by regional musicians, and savor delicious foods from a variety of food vendors.
If your organization or business would like to apply and participate as a Food Vendor at the 2023 Cedarhurst Art & Craft Fair, please read and fill out the Food Vendor Application/Contract* and return it with your concession booth rental fee of $300 no later than July 20, 2023.
Please note, the Craft Fair organizing committee will accept up to seven Food Vendors this year on a first come, first served basis, also taking into consideration the need for variety in concession options.
If you have any questions, please contact:
Heather Owens, CFO, Cedarhurst Center for the Arts
heather@cedarhurst.org | 618-242-1236 x 229

*The Food Vendor Application/Contract can be downloaded and printed from this page and returned by mail, email, or delivered to Cedarhurst, 2600 Richview Road, Mt. Vernon, IL 62864