CHRISTMAS MARKET - CALL FOR CRAFTERS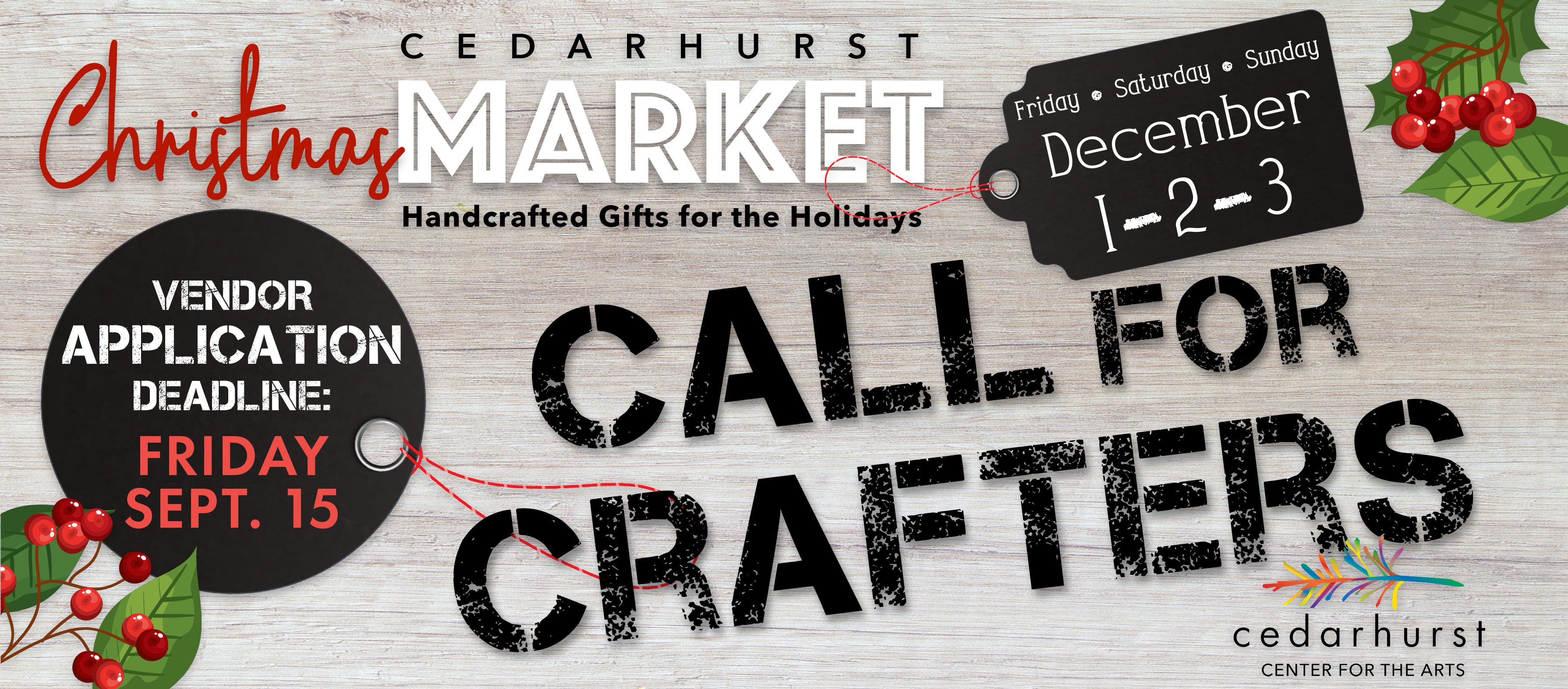 To be considered for a vendor space please submit the following by FRIDAY, SEPTEMBER 15 to carrie@cedarhurst.org or submit online.
Registration Information:
• Your Name (and business name if applicable)
• Your Art Medium
• Address + Phone Number + Email address
• Your Website (Facebook Page, Etsy Store, etc.)
• Social Media Profiles (Facebook, Instagram, etc.)
4 to 6 photos* of your work
Items that you will be selling INCLUDING one photo of your booth/table display.
*Photos provided by participating vendors will be used for marketing the event.
Booth Fee: $250 (confirmed vendors) due November 1
Booth fee includes one 8ft. table and (optional) access to an electrical outlet. Extension cord/surge protector not provided.
The Christmas Market is one of the exciting programs being held in conjunction with The Lights at Cedarhurst this holiday season.
MARKET LOCATION:
Mitchell Museum Performance Hall
MARKET HOURS & ADMISSION:
Friday, December 1 – 5:00 to 9:00 pm
Market admission included with Dec. 1 ticket to The Lights

Saturday & Sunday, December 2 & 3
11:00 am to 4:00 pm – Free Admission to the Christmas Market
5:00 to 9:00 pm – Market Admission included with Dec. 2/3 ticket to The Lights
VENDOR SET-UP:
Friday, December 1 – 10:00 am to 4:00 pm
Vendors will have building entrance access Saturday and Sunday 30 minutes before the doors open to the public. (10:30 am to 4:30 pm)
VENDOR TEAR DOWN:
Sunday, December 3 – 9:00 to 11:00 pm