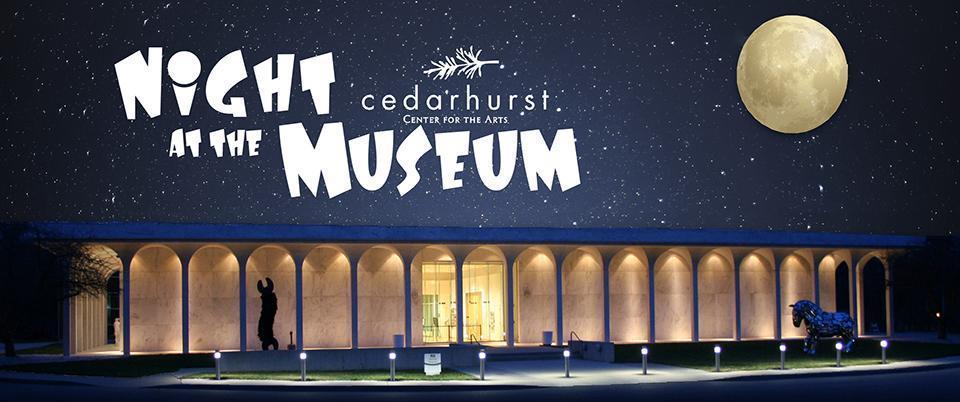 Discover Cedarhurst at night for a fun filled evening with after-hours access to intriguing exhibits! Scavenger hunt in the sculpture park, hands on art activities, night time laser tag, glow dance party and more!
On June 14, 2019 Cedarhurst had an INCREDIBLE Night at the Museum! This annual event runs from 6pm – 12am and is full of family fun adventures. Kids began the night on the back patio of the museum where they created their own superhero identities and cooled off with snow cones.
Afterwards, our superhero's and parents embarked on a scavenger hunt/superhero challenge throughout the sculpture park. Pizza, a dance glow party and laser tag followed with Superhero's and their parents capping off their evening in the performance hall for popcorn and a movie. It was a memorable night for all! Check back in late spring 2021 for the next Night at the Museum! Click here to view the Facebook Photo Album.
Night at the Museum details:
6:00 pm to Midnight
Kids K through 5th grade
Back Patio Party
Sculpture Park Scavenger Hunt
Laser Tag
Glow Dance Party | DJ
Games
Make & Take Crafts
Light Snacks
Late-night Movie
For more information contact Jennifer Sarver at 618-242-1236 ext. 224 or email jennifer@cedarhurst.org.