BEAL GRAND CORRIDOR GALLERY
THE 49TH SCHOLASTIC ART AWARDS EXHIBITION
January 15, 2023 – February 12, 2023
GALLERY SPONSORS:

|

| Hunt and Donna Bonan
EXHIBIT SPONSORS: Bill and Barbara Beck | Bill and Sylvia Howard
• Members' Preview Reception: Saturday, January 14 | 6:30 – 8:30 pm
• Preview Reception Admission: $5.00 | Cedarhurst Members – Free
• Exhibit Open: Tuesday – Saturday 10:00 am to 5:00 pm | Sunday 1:00 to 5:00 pm | Free Admission
• Awards Presentation | Sunday, February 12 | 3:00 pm | Mitchell Museum Performance Hall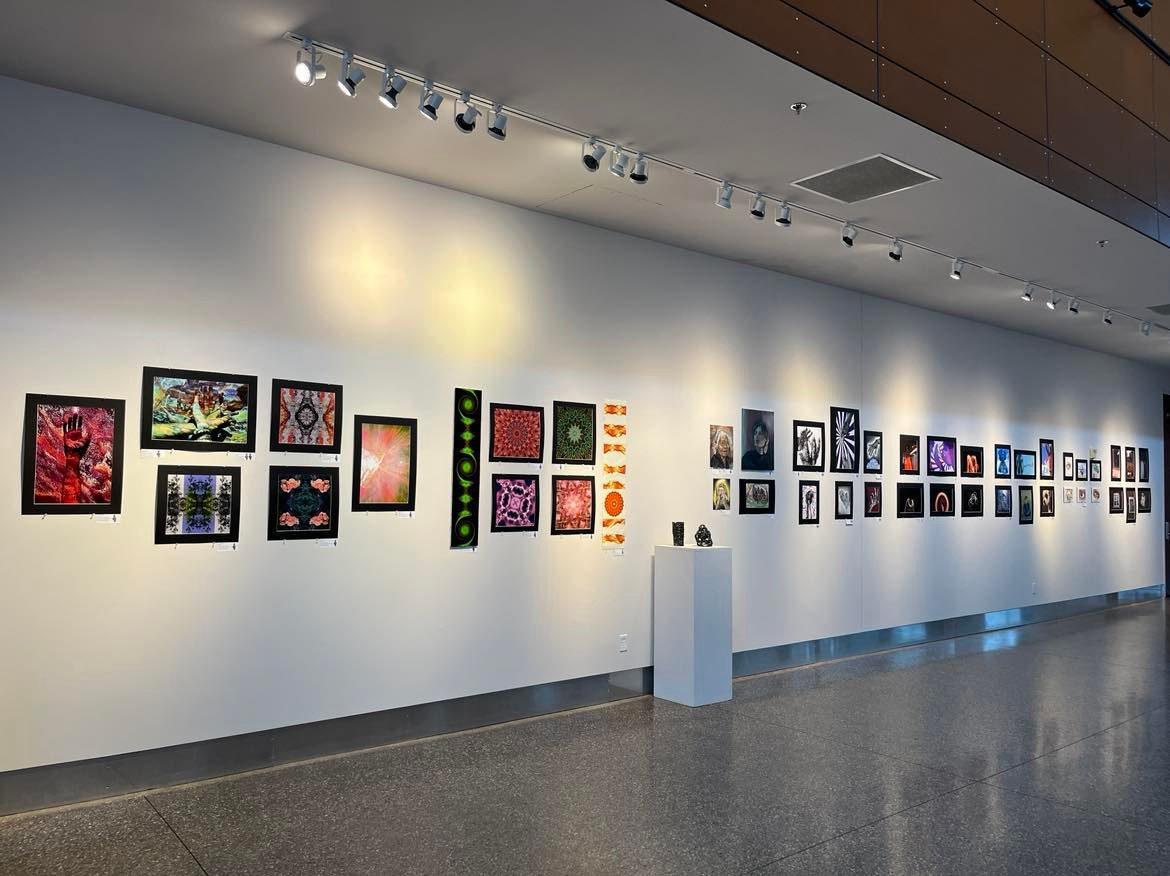 ABOUT THE EXHIBIT:
Since 1974, Cedarhurst has been the regional host for this national competition, a very important opportunity for young artists to showcase their work as they develop and hone their talents with an eye towards further study at the university level. Recognition marks a major achievement for young artists.
For the 2023 installment of The Scholastic Art Awards of Southern Illinois, high school students from eleven counties are represented.
Area art teachers selected the works of art entered into the competition, choosing their students' most ambitious efforts. This year, 1142 examples from 14 schools were submitted to a panel of four jurors. After careful examination, the judges selected 284 works for inclusion in the exhibition.
Every work of art selected for exhibition receives an Award. Silver Key and Gold Key Award recipients are identified on the label. This year, 72 artworks and 4 portfolios were selected for Silver Key Awards and 73 artworks and 2 portfolios were presented with Gold Key Awards.
The exhibition's most prestigious award category is the American Visions Award Nominees. The judges nominate five works of art for this category. The five American Vision Award nominees and the Gold Key Award recipients are submitted in early February for judging in the national competition. The national jurors in New York will select the American Visions Award recipient for the region from the five regional nominees.
All artwork will be returned to the students at the conclusion of the regional exhibition.
An activity of the John R. and Eleanor R. Mitchell Foundation. This program is partially supported by a grant from the Illinois Arts Council, a state agency. The Scholastic Art & Writing Awards are administered by the Alliance for Young Artists & Writers, Inc.
View the following area schools' art photo album on Facebook: