Past – Beal Grand Corridor: The Kentucky Derby Hats of Dianne Isbell
THE KENTUCKY DERBY HATS of Dianne Isbell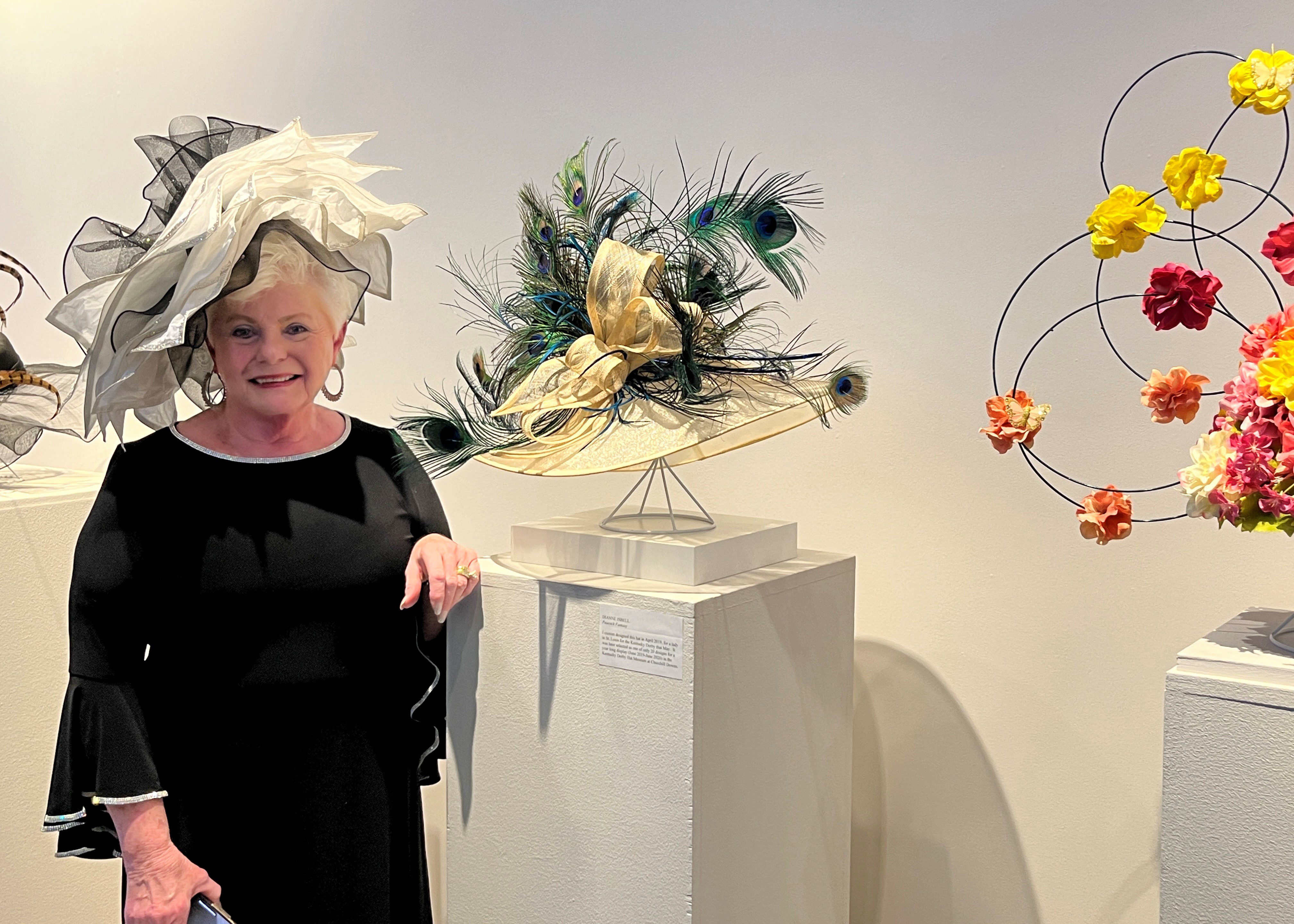 May 15, 2022 – July 24, 2022
GALLERY SPONSOR:
EXHIBIT SPONSORS: GFI Digital | Kevin and Cheryl Settle
EXHIBIT COSPONSORS: Designs by Linda | Tony and Mary Beth Mezo
• Members' Preview Reception: Saturday, May 14 | 6:30 – 8:30 pm
• Preview Reception Admission: $5.00 | Cedarhurst Members – Free
• Exhibit Open: Tuesday – Saturday 10:00 am to 5:00 pm | Sunday 1:00 to 5:00 pm | Free Admission
• Gallery Talk by artist Dianne Isbell: Saturday, June 11, 2022 | 12:00 noon
ABOUT THE EXHIBIT:
Dianne Isbell of Belleville has been exhibiting her famous hats at the Kentucky Derby for years. This exhibition showcases a variety of her creations.
Isbell has captured the attention of such notables as the New York Fashion Week and was featured on Times Square's Jumbotron; the St. Louis Forest Park Forever Annual Hat Luncheon garnering awards for six straight years 2010-2015; and an Isbell creation was selected for the launch of Lady Gaga Perfume in 2012.