BECK FAMILY CENTER GALLERY
AMAZING AFTER SCHOOL ART: Ink, Print, Repeat!
January 15, 2023 – February 12, 2023
GALLERY SPONSORS:

|


EXHIBIT SPONSORS: Hughey Funeral Home
• Members' Preview Reception: Saturday, January 14 | 6:30 – 8:30 pm
• Preview Reception Admission: $5.00 | Cedarhurst Members – Free
• Exhibit Open: Tuesday – Saturday 10:00 am to 5:00 pm | Sunday 1:00 to 5:00 pm | Free Admission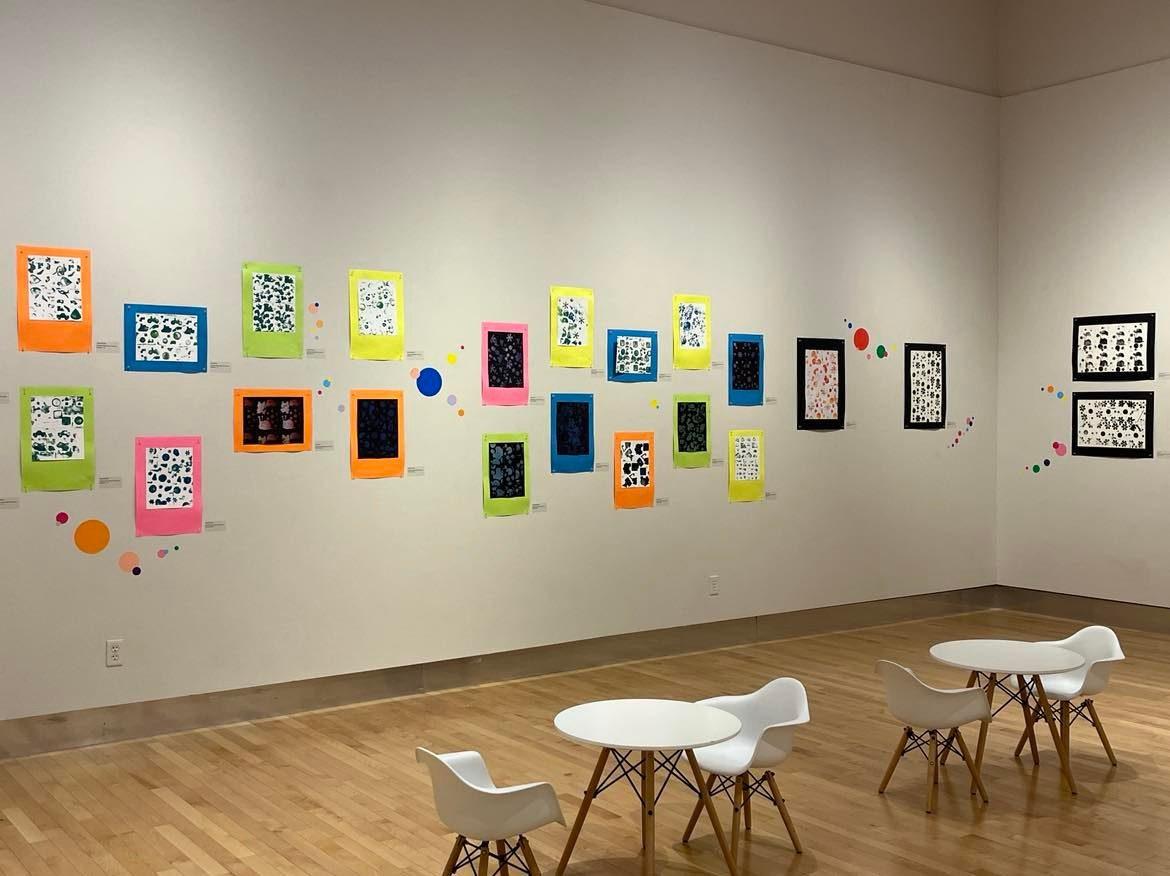 ABOUT THE EXHIBIT:
During the month of October, K-5th grade students, participating in the ArtTime Afterschool program, learned about the art of Printmaking. Students created a 'plate' using cardboard and a variety of foam shapes. They used a brayer, or roller, to spread ink onto their plate. Next, they stamped or printed the image onto paper. Ink, Print, Repeat! Everyone loved repeatedly inking and printing their plates to fill their paper with whimsical patterns.
During the four-week unit, students learned that using textures to create their plate, is called a Collagraph Print. Regional artist, Luca Cruzat, is also a collagraph printmaker who uses textures and found objects to create her works of art. Students looked at images of her work for inspiration. Luca currently has an exhibit of her prints at Shrode Art Center which will run for the same duration as our children's exhibit.
Amazing After School Art is an annual exhibition that highlights artwork created at Shrode Art Center, by children who live in Mt. Vernon and Jefferson County. Mrs. Kristina Klein teachers our K-1st grade class and Ms. Carrie Gibbs teaches our 2nd-5th grade class.