MEET ME IN ST. LOUIS: VINTAGE POSTCARDS FROM BEYOND THE ARCH
October 21, 2018 – December 30, 2018
Gallery Sponsor:


Exhibit Sponsor: Peoples National Bank
Members' Preview | Saturday, October 20 | 6:30 – 8:30 pm
Preview Admission for Members is Free | Guests – $5 Admission
Gallery Admission: Free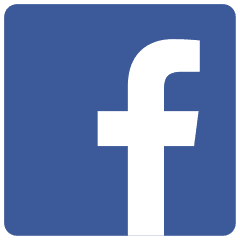 CLICK HERE to view the photo gallery on Facebook
Postcards, as we are familiar with them today, have taken a considerable amount of time to develop. First restricted by size, color, and other regulations, postcard production blossomed in the late 1800s and early 1900s. Postcards were popular because they were a quick and easy way for individuals to communicate with each other. Today deltiology, or the collection of postcards, is a popular hobby.
The decade between 1905-1915 – the Golden Age of Postcards – saw postcard collecting reach a zenith of staggering proportion. Literally millions of postcards were printed, imported, sold and mailed. Official U.S. Post Office figures for the year ending June 30, 1908 revealed that approximately seven hundred million postcards had been mailed in this country. By 1913 the total number mailed had increased to over nine hundred million, and, by this date, the craze was reportedly on the decline!
Picture postcards were more than just a means of communication; they provided a portrait of life in America, especially life in the first two decades of the twentieth century. Postcards were produced for every occasion. At a time when newspapers carried few if any photographs, the postcard offered an incredibly inexpensive and convenient way to capture people, places, and events. Whenever America paraded or celebrated anything, the postcard photographer was there. He was also there when disasters – fires, floods, earthquakes, train wrecks – occurred.
The postcard reflected the attitudes, pastimes, sentiments, and tastes of the American people. An infinite number of cards depicting America's main streets, civil buildings, schools, churches, Businesses, factories, trolleys, railroads, amusement parks, rivers, and cemeteries were created. This collection gives us a lovely snapshot of St. Louis from a time passed.