WILD THINGS: WATERCOLORS BY CAROL CARTER
May 12, 2019 – July 14, 2019
Gallery Sponsor: The Bernard and Naomi L. Podolsky Charitable Trust
Sponsor: Kevin and Cheryl Settle
Cosponsor: Designs by Linda
Members' Preview | Saturday, May 11 | 6:30 – 8:30 pm
Preview Admission for Members is Free | Guests – $5 Admission
Gallery Admission: Free
Gallery Talk with artist Carol Carter | Thursday, June 20 | 6:00 pm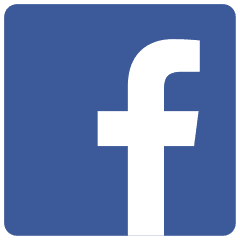 CLICK TO VIEW THE PHOTO GALLERY ON FACEBOOK
ARTIST BIO
Carol Carter is an artist whose work has been exhibited in nine countries and published worldwide.
She received her MFA from Washington University, St. Louis. Awarded an MAA-NEA Fellowship in Painting and Works on Paper in 1994. She was Artist in Residence-Everglades (AIRE) Fellow, Everglades National Park. The US Embassy sponsored a solo exhibition of her work at theTeatro del Centro de Arte, in Guayaquil, Ecuador.
Carter will be guest artist and presenter at the American Women Artists exhibition, Steamboat Springs Art Museum, Steamboat Springs, Colorado in June 2019. She has taught in France, Norway, Ecuador, Hong Kong, Morocco, and the US Virgin Islands. She teaches watercolor from coast to coast in the United States. Carter, who maintains a studio in St. Louis, is represented in many public and private art collections.
ARTIST STATEMENT
I have been painting the animal kingdom for a number of years now. In 2014 I painted a collection of insects titled: SMALL intruders. Over one hundred bugs introduced a painterly approach to a very tiny subject. Each insect was researched and documented in a way to inform about his valued presence.
In 2017 I painted a series titled ENDanger. This collection incorporated one hundred small watercolors of endangered animals in the world. I felt compelled to do this work based on my concern for the environment and the animal kingdom in jeopardy. The exhibition had a deep resonance with children who were invited to the opening, as well as my followers on social media who were asked to share the names of endangered animals in their country.
In 2019 I returned to the theme of animals once again with my love for the wildness of their being. WILD THINGS is a combination of my love for the animals, both great and small, as well as my concern for their existence in fragile environments. Their wildness in under constant threat from environmental issues, habitat reduction, loss of food sources, pesticides, poaching, climate change, and other stresses. Through painting I am doing my part to bring attention and nobility to all creatures – their beauty, their nobility, their wildness that is a part of us all. I hope you enjoy this collection of work.
Thank you to Carrie Gibbs and Shrode Art Center for the opportunity to present these paintings to a wider audience.