WITHIN – ART IN WOOD | WYATT DAGLA SEVERS
January 13, 2019 – February 10, 2019

Gallery Sponsor: The Bernard and Naomi L. Podolsky Charitable Trust
Exhibit Sponsor: Doug and Debby Kroeschen
Members' Preview | Saturday, January 12 | 6:30 – 8:30 pm
Preview Admission for Members is Free | Guests – $5 Admission
Gallery Talk with artist Wyatt Dagla Severs | Saturday, January 12 | 6:00pm
Gallery Admission: Free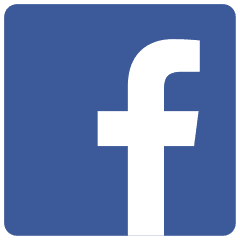 CLICK TO VIEW THE PHOTO GALLERY ON FACEBOOK
ARTIST BIO
Wyatt Dagla Severs was born in Carbondale, Illinois and grew up playing in the woods and creek beds of southern Illinois and at the age of 8 moved to Murray, KY. He studied art at Murray State University while working as a teacher's assistant and shop technician in wood. Severs has also studied and worked at Peters Valley Craft Center in Layton, NJ, Anderson Ranch Arts Center in Snowmass Village, CO, Penland School of Crafts in Penland, NC, Arrowmont School of Arts and Crafts in Gatlinburg, TN, Appalachian Center for Crafts in Smithville, TN, and John C. Campbell Folk School in Brasstown, NC. He has participated in residencies at Arrowmont School of Arts and Crafts and Penland School of Crafts.
Severs has taught woodworking at Arrowmont, Penland, the Appalachian Center for Crafts and the Paducah School of Art & Design as well as at his local art guild, through the VSA Side-By-Side program and at Sprocket in Paducah, KY. He is a member of the Furniture Society, the American Association of Woodturners, and a teacher on the Kentucky Arts Council's Teaching Artist Directory. Severs has had his work published in 500 Cabinets published by Lark Crafts, Woodworking magazine, Maker Moxie, The Impact of the Craft School Experience, by Peters Valley School of Craft, and Making Good, An Inspirational Guide to Being an Artist Craftsman, published by Schiffer Publishing and International Exchange Exhibit, Daegu University in South Korea and, has been a featured artist on Kentucky Educational Television (KET) and with the Kentucky Arts Council. Severs was also the sole recipient of the Kentucky Arts Council Emerging Artist Award in fiscal year 2016.
Wyatt's work has been exhibited at the Evansville Museum of Art, History and Science and the Nashville International Airport as well as many other galleries. Severs continues his woodworking and teaching at his studio in Murray, KY.
ARTIST STATEMENT
Woodworking to me is collaboration between the tree, modern tools and myself.
I grew up in a rural area where playtime was spent in the woods behind my house. The wonders and beauty of nature created in me a respect and love of how great it was. In my art I strive to bring these same feelings into other's lives and to ensure that a part of nature and craftsmanship survives for generations to come.
The most intriguing thing to me about wood is the way every tree documents its experiences throughout its life. I am entranced by the grain patterns of wood; knowing they were formed by the events they lived through.
My work is very much about the process, the small steps coming together to create an object. I strive to accentuate the uniqueness of the wood with composition and pattern while pursuing excellence and endurance through precise and lasting craftsmanship.
My goal with every piece is to enhance the woods own natural beauty into a form that serves a function and aesthetics.
Wyatt Dagla Severs
Murray, KY
270-978-8436
WyattSevers@gmail.com
www.wyattsevers.com